Baylor, FSU, and the rest of the Midwest Region jump into NCAA Tournament action.
#1 Baylor 85, #16 Winthrop 55
This game was a tale of two halves as Baylor went into halftime tied at 31 with Winthrop. The 2nd half was a completely different story as Winthrop scored just 15 points in the first 17 minutes of the 2nd half. Macio Teague was the constant for the Baylor offense scoring 23 points on 6-9 shooting from the floor.
Baylor
Winthrop

#8 LSU 83, #9 USC 71
USC took a 35-33 lead into the halftime, but second half turnovers were their demise as LSU advances and will face Baylor in the Round of 32. Skylar Mays and Javonte Smart were the two headed beast for the LSU offensive attack as they each topped 20 points.
LSU

USC

#5 Auburn 80, #12 Yale 58
Auburn made 45% of their 3 point attempts and never trailed in their 80-58 win over Yale. Isaac Okoro led the Tigers with 17 points as 9 Auburn Tigers scored.
Auburn

Yale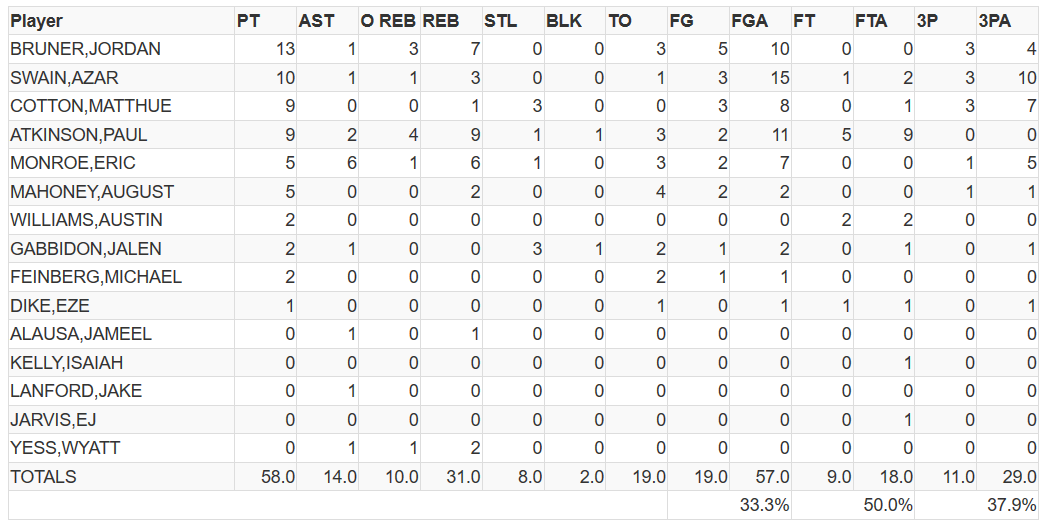 #4 Louisville 75, #13 New Mexico State 39
After the first two ACC teams in tournament action lost, Louisville was put on the spot and had no trouble with New Mexico State winning 75-39. In just 2 minutes of game play, Louisville raced out to an 11-2 lead and never looked back. Dwayne Sutton led the way with 17 points and 8 rebounds while Jordan Nwora added a double-double of 16 points and 13 rebounds. Louisville advances and will face 5 seed Auburn next.
Louisville

New Mexico State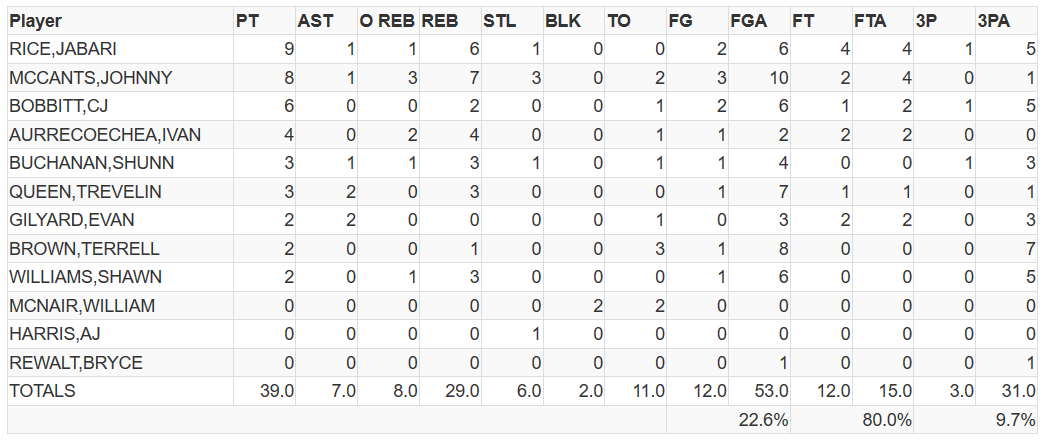 #14 Bradley 67, #3 Maryland 61
Bradley pulls the first big upset for the Midwest Region beating the 3 seed Maryland 67-61. Bradley led comfortably for most of the game, taking a 37-27 lead into halftime. Despite their best efforts, Maryland couldn't narrow the lead further than 5 points throughout the second half.
Bradley

Maryland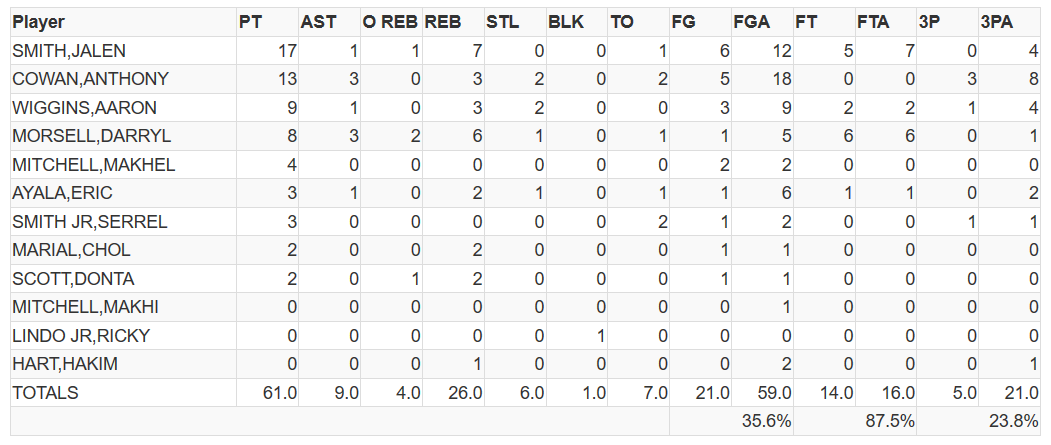 #6 West Virginia 72, #11 East Tennessee State 54
It was a classic West Virginia performance as the Mountaineers dominated the glass and forced turnovers in their 72-54 first round win over East Tennessee State. West Virginia grabbed 31% of their own misses and forced East Tennessee State into turning it over on 24% of possessions. West Virginia will take on 14 seed Bradley next.
West Virginia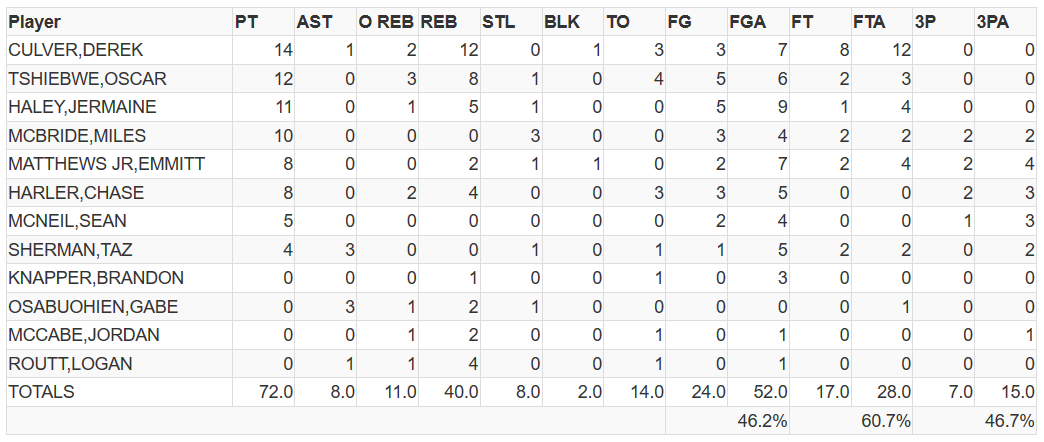 East Tennessee State

#7 Illinois 79, #10 Arizona State 56
Illinois used a 17-5 run midway through the first half to jump out to a comfortable lead and never looked back. Arizona State struggled taking care of the ball, turning it over on 26% of possessions. Illinois moves on to the Round of 32 to take on the winner of FSU and Arkansas Little Rock.
Illinois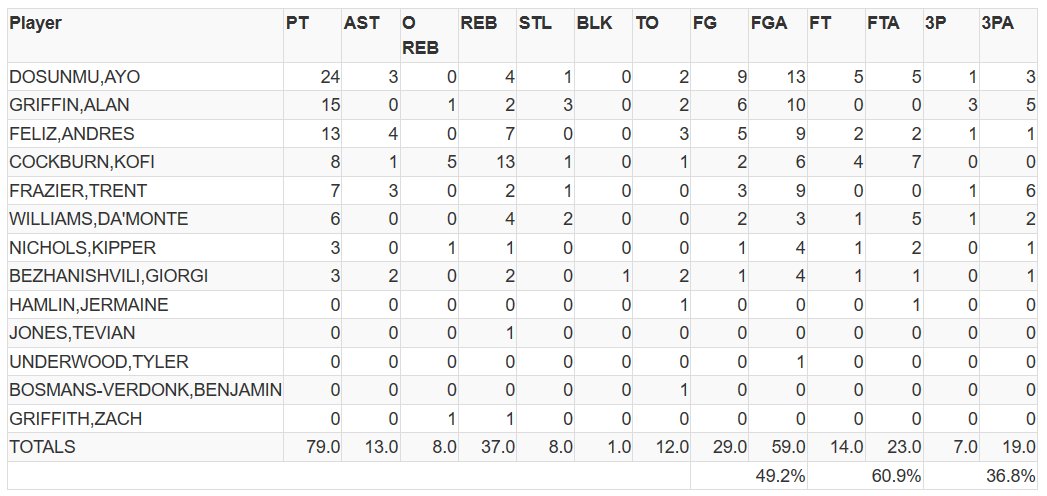 Arizona State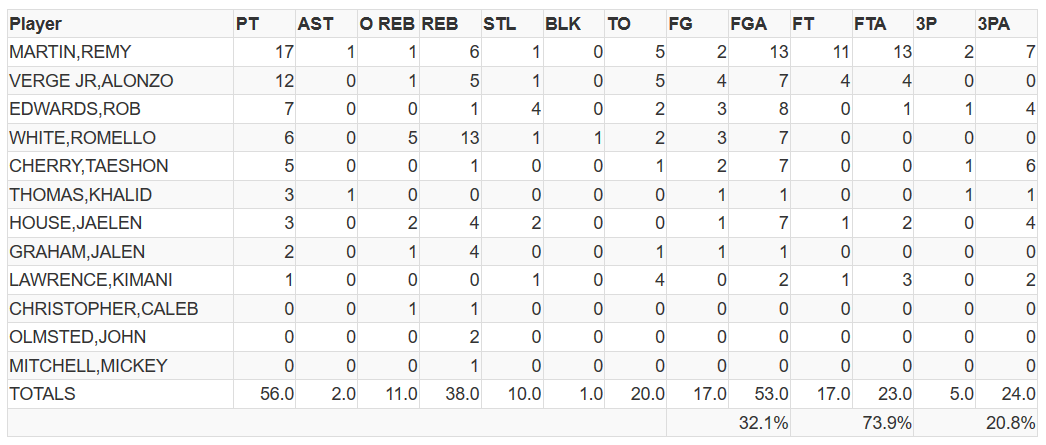 #2 FSU 87, #15 Arkansas Little Rock 51
FSU made 55% of their field goal attempts and 61% of their 3's while stifling Little Rock on the other end. The Seminoles had no trouble advancing to the Round of 32 with a 87-51 win.
FSU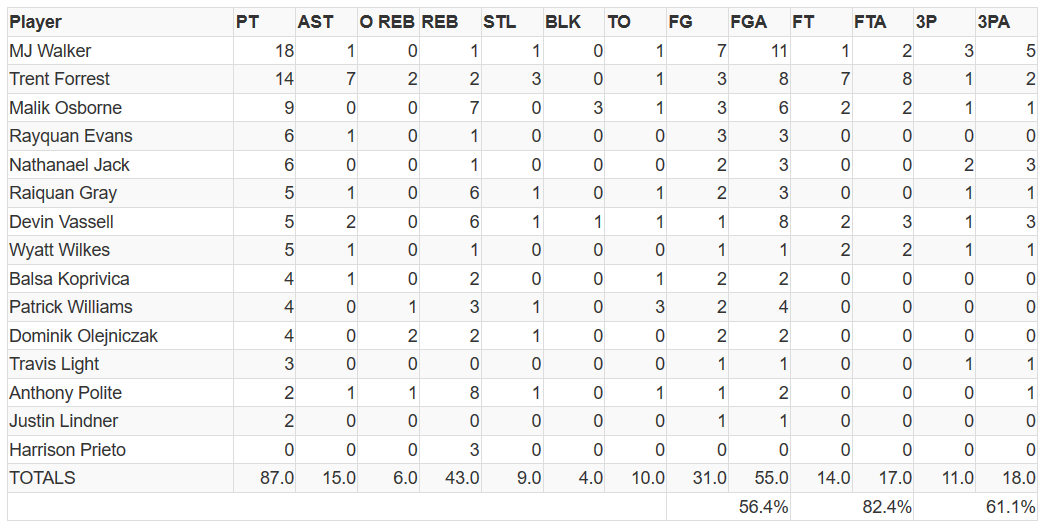 Arkansas Little Rock

NCAAGameSim.com Tournament Updates