Let's see how the #1 overall seed does as Kansas and the rest of the South Region jumps into first round action.
#1 Kansas 84, #16 Prairie View A&M 48
The Kansas Jayhawks had no problem at all as they opened up tournament play. Kansas shot 63% from the field and cruised to an easy victory.
Kansas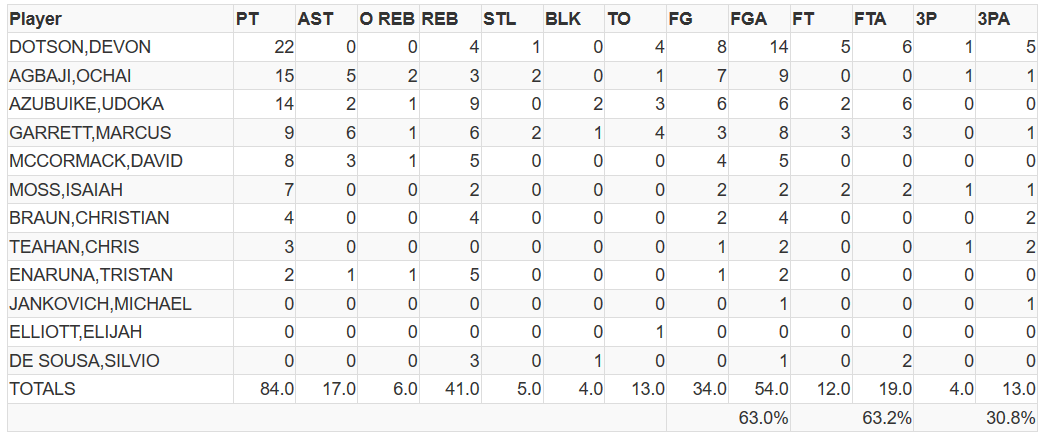 Prairie View A&M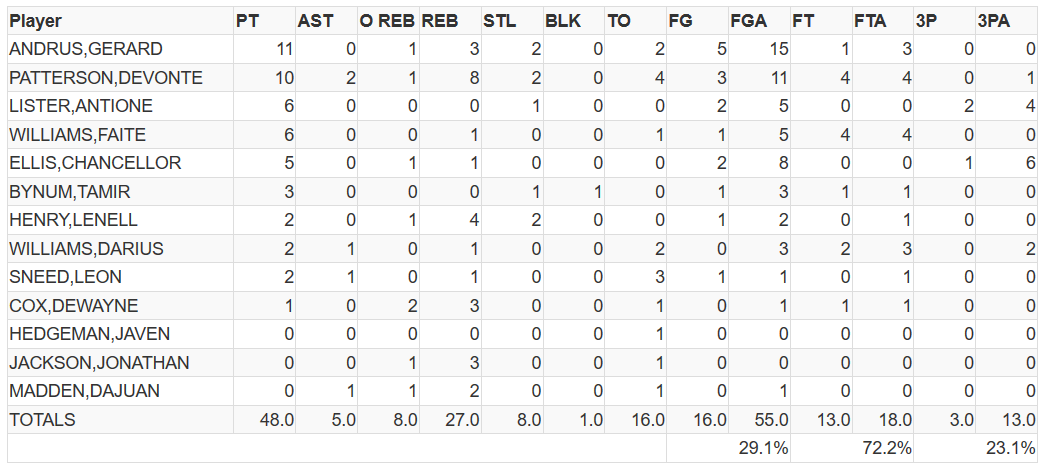 #8 Providence 65, #9 Marquette 60
Providence went on a 17-3 run ranging from the final few minutes of the 1st half into the first few minutes of the second half and saw the lead grow to 39-24. The Friars managed to hold on to a 10 point lead for most of the second half before a quick 6-0 run saw Marquette make it interesting late but the Friars advance.
Providence
Marquette

#5 Ohio State 90, #12 Liberty 61
Ohio State blitzed Liberty with an array of 3's, making 15-27 from behind the arc. Kaleb and Andre Wesson combined for 44 points on 16-20 shooting, 8-11 from 3. Not too bad.
Ohio State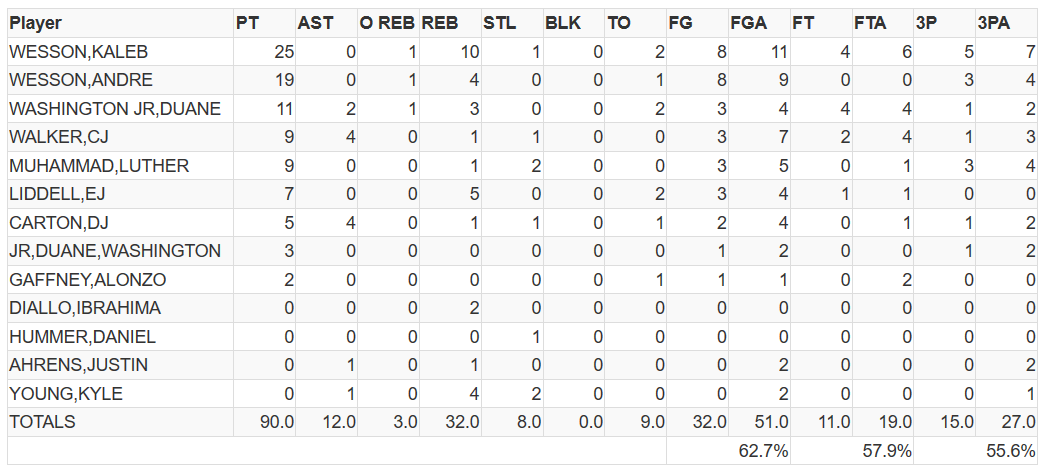 Liberty

#4 Wisconsin 83, #13 Akron 66
Wisconsin led by as many as 25 points and cruised to the round of 32 with a 17 point victory. The Badgers posted an offensive efficiency over 120 and turned the ball over just 3 times in the win.
Wisconsin
Akron

#3 Michigan State 86, #14 UC Irvine 70
Cassius Winston led Michigan State with 23 points and 8 assists in their 86-70 victory over UC Irvine. After the Spartans led by double-digits for the most of the first 30 minutes, an Eyassu Worku layup closed the lead to 72-66. From that point on, it was all Michigan State, closing out the game on a 14-4 run.
Michigan State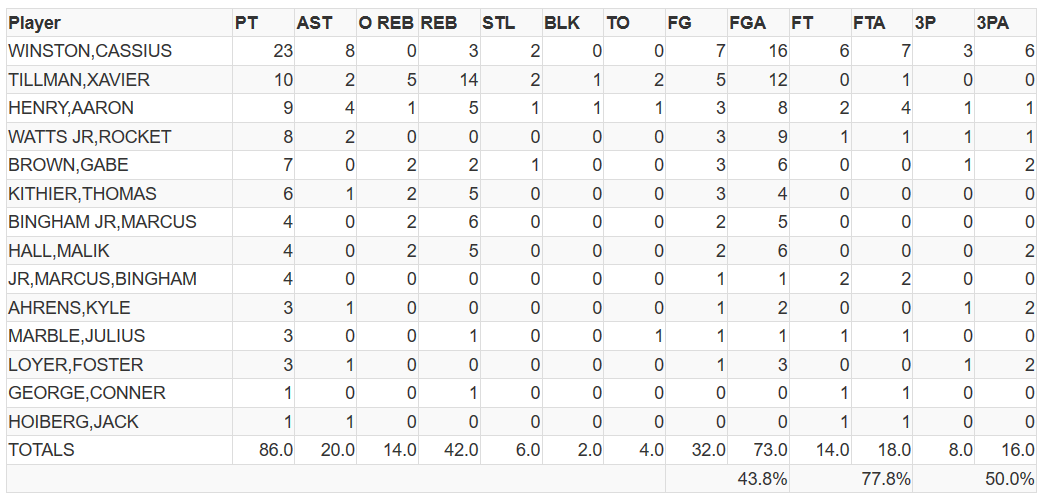 UC Irvine

#11 Wichita State 79, #6 Michigan 77
The Shockers got a basket with 25 seconds left from Erik Stevenson to take a 79-77 lead. At the other end, Jon Teske was left open on the baseline, but couldn't make a 10 footer to tie it. While Stevenson was the hero, Jamarius Burton had the big game. Burton finished with 25 points, 6 assists, 5 rebounds, while making 7-10 from the floor, 3-4 from long rane, and 8-9 from the free throw line.
Wichita State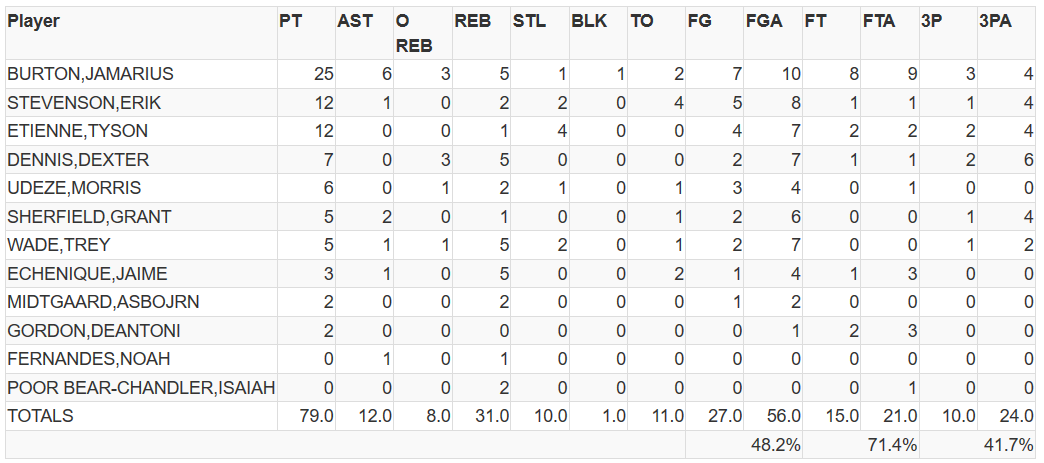 Michigan

#7 Arizona 66, #10 Texas Tech 62
Zeke Nnaji scored the final 4 points to lead Arizona to the 66-62 victory over Texas Tech. Nnaji finished with 19 points and 14 boards, and didn't miss one of his 7 field goal attempts.
Arizona

Texas Tech

#2 Creighton 86, #15 Eastern Washington 54
Creighton had no problem with Eastern Washington winning by 32. Creighton's hot shooting led the way as they posted an effective field goal percentage of 60 in the victory.
Creighton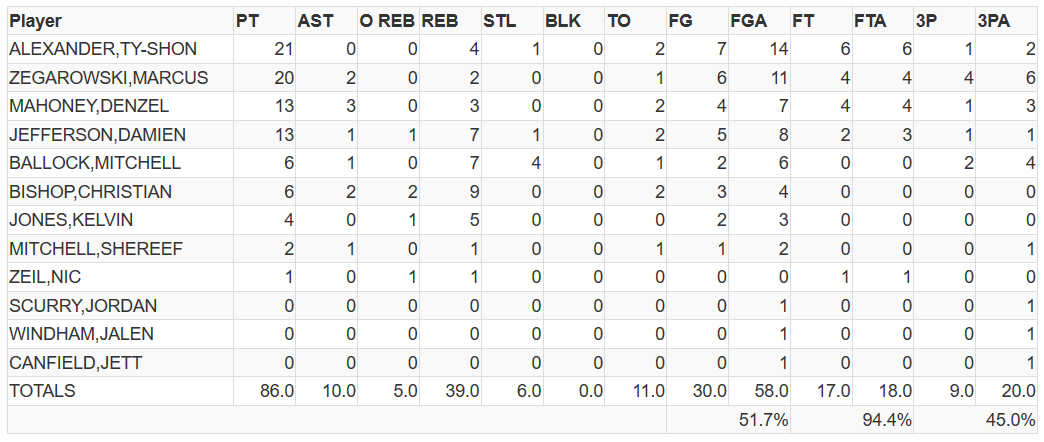 Eastern Washington