We're 4 games away from knowing the Final Four. Let's get to the action!
#7 Arizona 67, #8 Providence 48
Zeke Nnaji led Arizona to a 67-48 win over Providence to advance to the Final Four. Arizona used a 10-1 first half run to jump out to a 34-23 lead and never looked back. The Wildcats forced 15 Providence turnovers and held the Friars to 33% shooting from the field.
Arizona

Providence

#6 Iowa 71, #1 Dayton 68
The Iowa Hawkeyes took down Dayton 71-68, ending the Flyers magical season. Dayton held the lead for exactly one possession when Jalen Crutcher found Dwayne Cohill for a layup giving the Flyers a 27-25 lead. The rest of the game, Iowa's offense was simply more efficient as Luke Garza and Joe Wieskamp led the team with 14 and 16 points, respectively. While the Iowa offense found multiple contributers, Dayton's Jalen Crutcher and Obi Toppin were the 1-2 punch, without much else behind it. Crutcher and Toppin combined to shoot 15-30 from the field, while the rest of the team made just 11-30 attempts.
Iowa moves on to the Final Four and will face Arizona.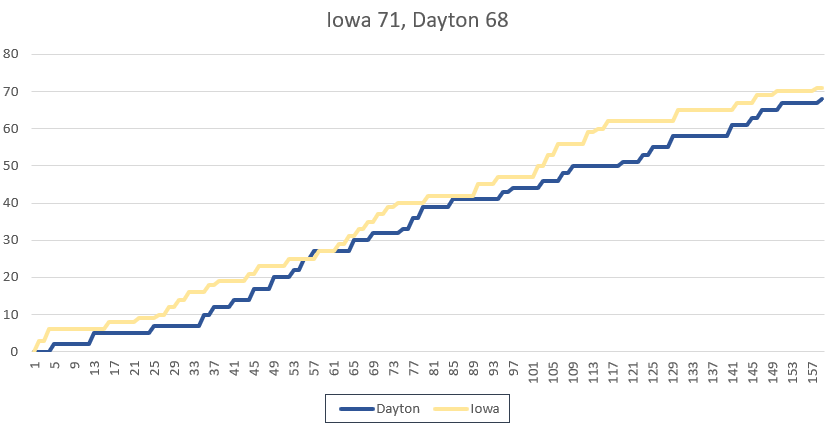 Iowa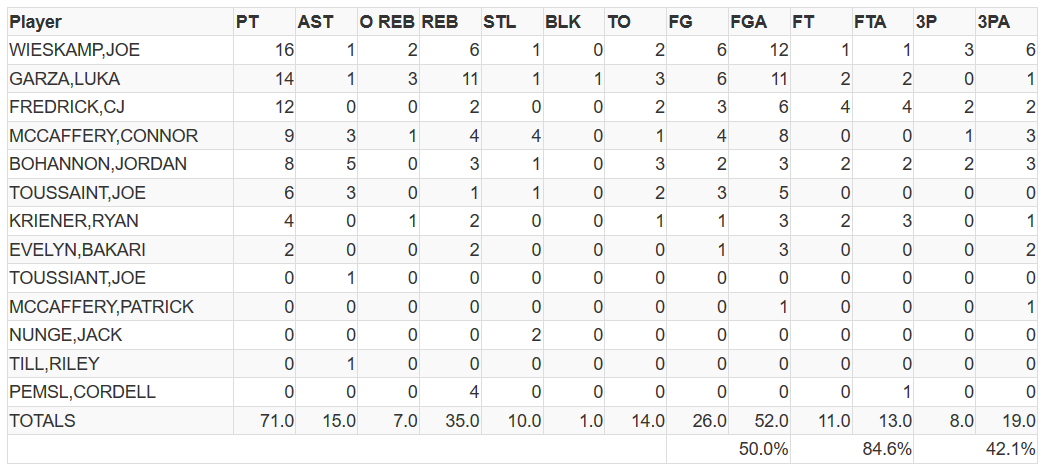 Dayton

#4 Oregon 67, #11 Utah State 65
The Oregon Ducks move on to the Final Four with a 67-65 win over Utah State. The 11 Seed Utah State Big Blue trailed by double-figures 7 minutes into the game but managed to tie it up at 34 going into halftime. The Ducks started out the second half on a quick 10-3 run as a N'Faly Dante bucket gave Oregon a 44-37 lead. Utah State fought back once again though as a Trevin Dorius basket game Utah State a 52-51 lead with 12 minutes remaining. The two teams went back and forth until the final minute when a Shakur Juiston putback gave Oregon a 67-63 lead with 25 seconds remaining and ultimately iced the game.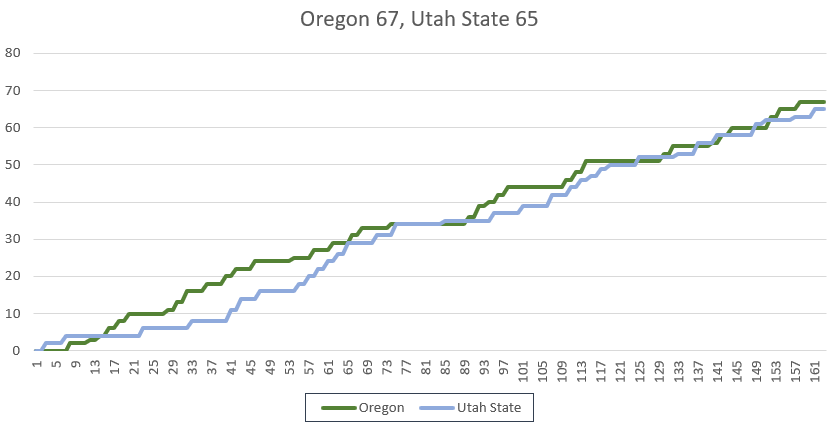 Oregon

Utah State

#1 Baylor 78, #6 West Virginia 56
Baylor clinched the final remaining spot in the Final Four with a convincing 78-56 win over West Virginia. The Bears led by 16 points at halftime, and simply were never challenged by West Virginia. A combination of defense and rebounding got West Virginia this far in the tourney, but they met their match in Baylor. Baylor forced West Virginia into a turnover on 30% of possessions and managed to match the Mountaineers on the boards. Macio Teague led Baylor with 22 points, while Jared Butler (13 pts) and Devonte Bandoo (12 pts) also reached double-figures. Baylor will face Oregon in the Final Four.
Baylor

West Virginia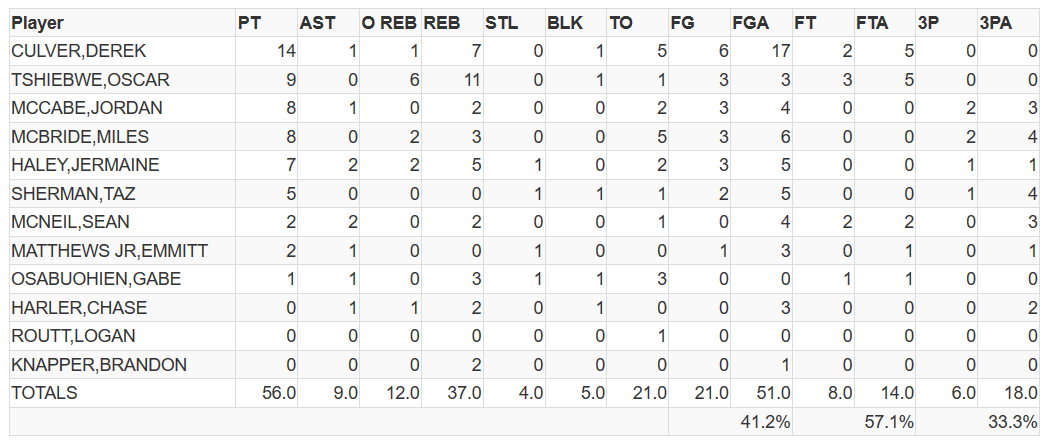 NCAAGameSim.com Tournament Updates