2018 Virginia Tech Hokies quarterback commit Quincy Patterson has been announced as a member of the Elite 11 on Monday. Patterson is the first Virginia Tech quarterback named to the Elite 11 since Tyrod Taylor in 2006.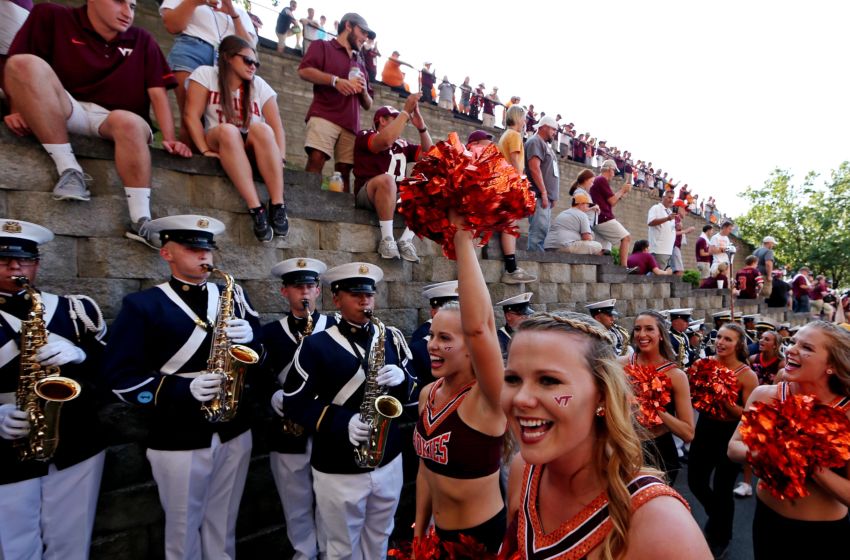 The Elite 11 consists of the top quarterback recruits in the country, which is determined by a training camp that wraps up right around this time each June. The training camp begins with 24 quarterbacks in total, and is narrowed down after numerous workouts and drills.
The finalists in the Elite 11 are invited to The Opening Finals, presented by Nike, in Beaverton, Oregon, where the quarterbacks compete to gain recognition as the recruiting class' top quarterback prospect.
The Opening takes place the week of June 28th, and extends far beyond just the quarterbacks, as the nation's top players at each position will compete in the week-long event.
Quincy Patterson committed to the Hokies back in late February, and is still listed as a 3-star quarterback by most major recruiting outlets for the class of 2018.
Given the way his game has impressed of late, it would be of little surprise if the 6'4″ Chicago, Illinois native began to climb up the ranks as one of the nation's top-rated quarterbacks in his class.
Patterson is one of three future ACC quarterbacks in this year's Elite 11 class, joining Clemson commit Trevor Lawrence and NC State commit Devin Leary.
The other finalists of the Elite 11 include:
Justin Fields (Penn State)
Tanner McKee (Uncommitted)
Tyler Shough (Uncommitted)
Justin Rogers (Uncommitted)
Jack Tuttle (Utah)
Cammon Cooper (Washington State)
Jarren Williams (Kentucky)
Matt Corral (USC)
Dorian Thompson-Robinson (UCLA)
This article was originally published at http://FightingGobbler.com. If you are interested in sharing your website's content with SCACCHoops.com, Contact Us.