The Round of 32 wraps up with the West Region.
#1 Dayton 69, #9 Rutgers 68
Early on it looked like we would see another #1 seed go down in the Round of 32 as Rutgers raced out to a 13-5 lead. By half, Dayton seemed to have figured things out taking a 39-34 lead into the break.
As the second half started, Dayton seemed to flashback to the first few minutes of the game and started to turn the ball over once again. A 14-4 Rutgers capped by a Caleb McConnell bucket put the Scarlet Knights ahead 58-52. A Dayton timeout calmed things and reset the Flyers, and it was clear that defense became the focus. Jalen Crutcher led Dayton offensively scoring 8 of the next 10 points, while holding Dayton scoreless over a 4 minutes span.
An Ibi Watson bucket for Dayton tied the game at 64 with just over 1:30 remaining. Rutgers took the lead back to make it 66-64 on the other end on two Geo Baker free throws. Trey Landers and Akwasi Yeboah traded buckets for each of their teams as Rutgers led 68-66 with 55 seconds left. An empty possession for Rutgers, gave Dayton a chance for a final possession trailing by 2. An Obi Toppin miss was tapped out to Jhery Matos who made his 3rd, and most important, 3 point shot of the game to give Dayton 69-68 victory.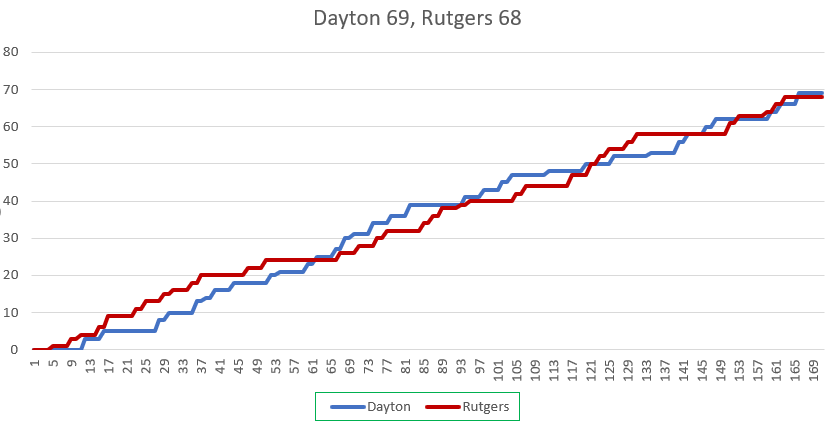 Dayton

Rutgers

#4 Kentucky 77, #5 BYU 66
Kentucky advances to the Sweet 16 in a game in which they never trailed, winning 77-66 over BYU. Immanuel Quickly scored 21 points on 7-12 shooting to lead the way for the Wildcats. Kentucky will face #1 Dayton in the Sweet 16.
Kentucky

BYU

#6 Iowa 90, #3 Seton Hall 75
Iowa's hot shooting booked them a spot in the Sweet 16 as the Hawkeyes defeated Seton Hall 90-75. Iowa made 63% of their two pointers and 47% of three point shots and posted an offensive efficiency of 119 for the night. Joe Wieskamp led the way with 24 points, while Luka Garza added 22 points and 14 rebounds.
Iowa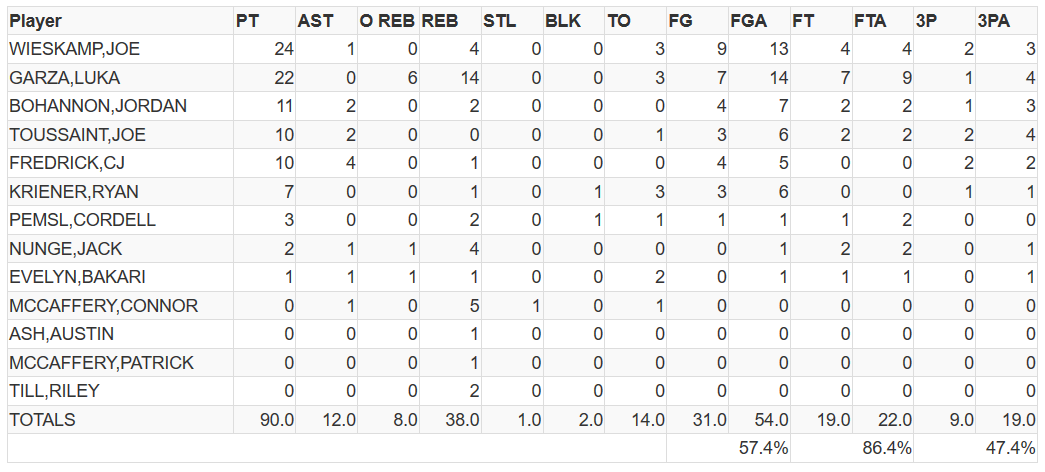 Seton Hall

#7 Virginia 54, #2 San Diego State 46
Virginia pulls the upset taking down the #2 San Diego State 54-46. The defending champs came out and made San Diego State play their game. Virgina's defense was suffocating, holding San Diego State to just 19 first half points and taking a 14 point lead into the break. At that point, the Hoos had them right where they wanted them milking every last second out of the shot clock and advancing to the Sweet 16.
Virginia

San Diego State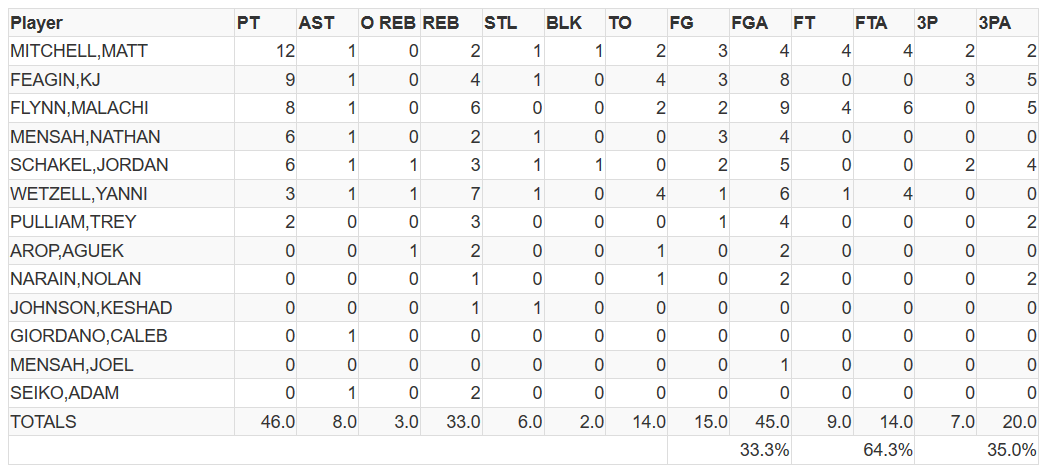 NCAAGameSim.com Tournament Updates