Dayton's magical season continues in the Opening Round of the tournament.
#1 Dayton 85, #16 Robert Morris 52
No repeat of UMBC this season, as Dayton had no problem beating Robert Morris by 33 points. Obi Toppin posted a double-double with 22 points and 10 rebounds in the win.
Dayton

Robert Morris

#9 Rutgers 76, #8 Colorado 55
Ron Harper Jr and Rutgers used two separate 9-0 runs in the first half to gain control against Colorado. Harper Jr scored 23 points to lead Rutgers in the 76-55 victory. Rutgers will face Dayton in the Round of 32.
Rutgers

Colorado

#5 BYU 82, #12 Cincinnati 79
BYU managed to win 82-79 over Cincinnati in a game of runs. BYU jumped out to a 25-14 lead in the first 8 minutes of the first half, but Cincinnati battled back to cut the lead to 43-39 at half.
BYU gained control once again as the second half started jumping back out to a 53-42 lead before Cincinnati cut it to 59-57 once again. A quick 10-2 BYU run opened it up again, but Cincinnati fought back again and ultimately took the lead on a Jarron Cumberland 3 to make it 76-73.
In the final minute, the game went back and forth as TJ Haws made a 3 for BYU to cut the Cincinnati lead to 1. After a Tre Scott layup, a Jake Toolson 3 tied the game at 79. After a turnover, it was Alex Barcello who played hero making a 3, his only 3 points of the game to give BYU a 3 point lead and ultimately the victory.
BYU

Cincinnati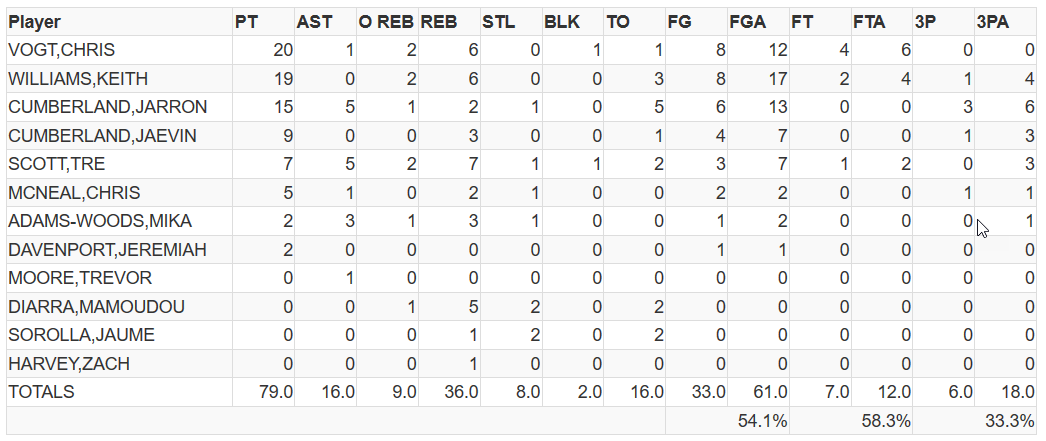 #4 Kentucky 73, #13 North Texas 61
Before you could sing "the ball is tipped", Kentucky raced out to a 9-0 lead. At half, the lead grew to 15 as Kentucky led 41-26. Kentucky's lead grew to 25 at 59-34 with 9 minutes left, and the Wildcats cruised to a 12 point victory.
Kentucky

North Texas

#3 Seton Hall 90, #14 Belmont 60
Seton Hall had no problem with Belmont jumping out to an 18-4 lead and led at half 54-22. The result was all but decided as the Pirates won 90-60. Myles Powell was the star scoring 28 points in the win.
Seton Hall

Belmont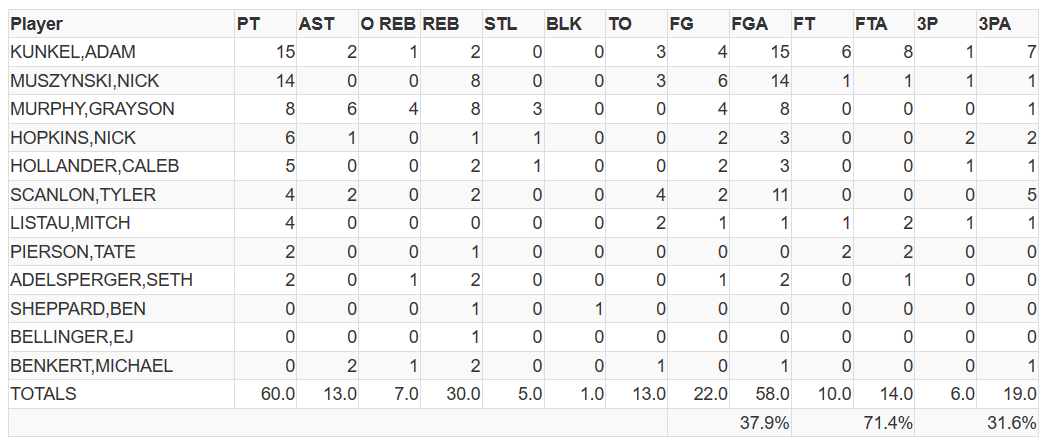 #6 Iowa 62, #11 UCLA 51
UCLA led by as much as 6 points and led at half with 27-22. After struggling to score in the first 20 minutes, Iowa found the answer in the second half going down low to Luka Garza. The Hawkeyes outscored UCLA 40-24 in the second half. Garza led Iowa with 13 points, 14 rebounds (5 offensive) in the victory.
Iowa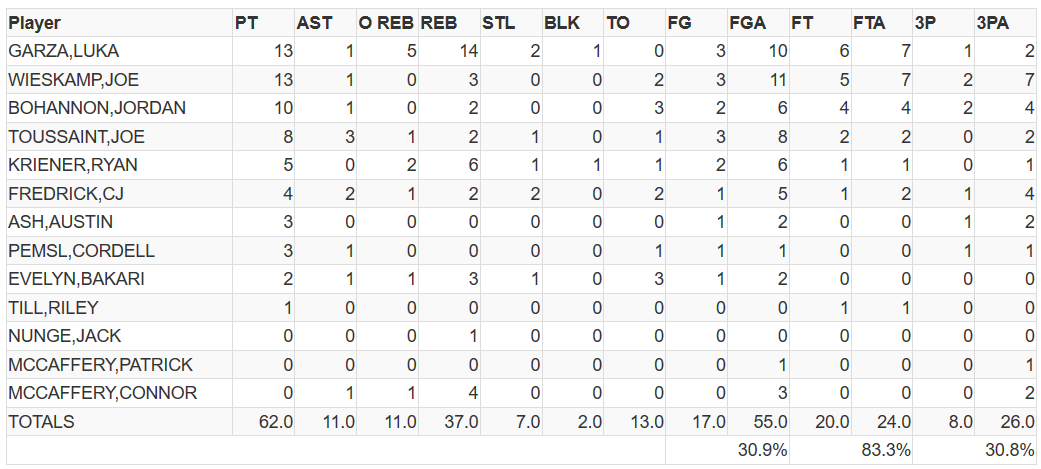 UCLA

#7 Virginia 66, #10 Oklahoma 60
Kihei Clark scored 20 points and dished out 7 assists leading Virginia to a 66-60 victory over Oklahoma. The Sooners led most of the first half, and took a 26-23 lead into the half. After a back and forth first few minutes of the second half, Clark spearheaded an 8-0 Virginia run to gain control of the game.
Virginia

Oklahoma

#2 San Diego State 95, #15 Northern Kentucky 62
Malachi Flynn posted a near triple-double scoring 29 points, dishing out 9 assists, grabbing 7 rebounds, and threw in 4 steals for good measure. Flynn and the Aztecs had no trouble rolling to a 33 point win. San Diego State will face Virginia in the Round of 32.
San Diego State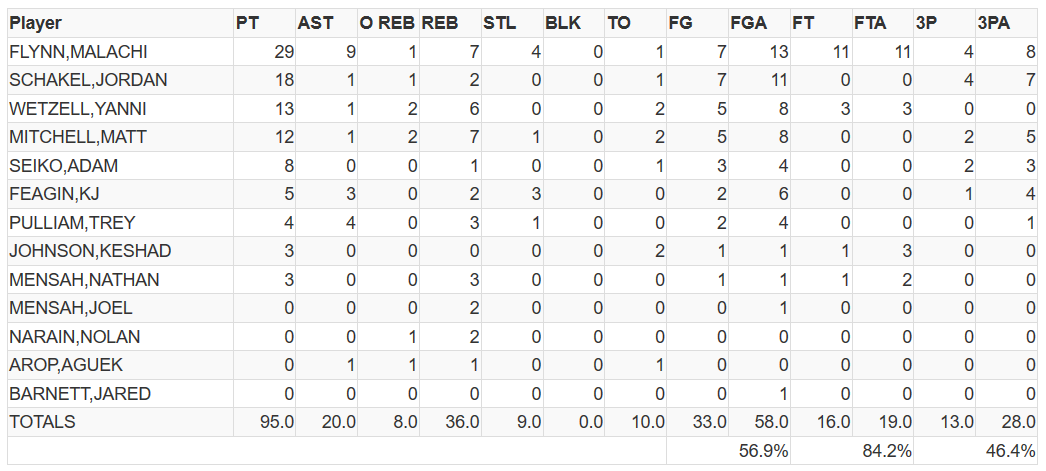 Northern Kentucky

NCAAGameSim.com Tournament Updates