Hokies looking for their fourth win in their last five games as they take on Boston College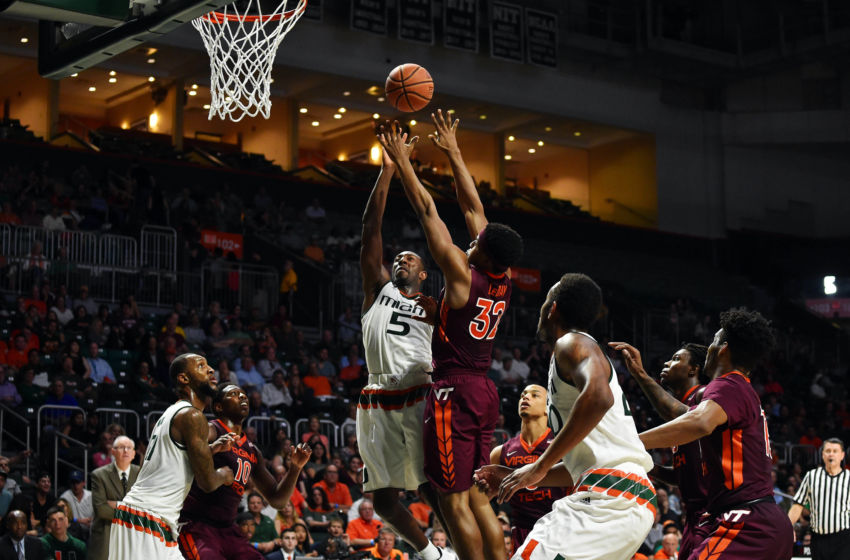 The Virginia Tech Hokies enter Saturday's tilt with the Boston College Eagles looking to avoid a bad loss on their solid NCAA Tournament resume. It is the final road game of the regular season for Tech, and they are looking to close with their fourth win in their last five games.
The latest victory came on Tuesday night against Clemson, as senior guard Seth Allen hit a three with 3.8 seconds left to give the Hokies a 71-70 win over the Tigers. It was a relatively quiet night for Allen, who fought foul trouble most of the game and only finished with eight points. However, his clutch basket late in regulation proved once again to be the difference. It was the fourth time this season that Allen has made a field goal to tie or win the game at the end of regulation.
Captain Clutch and the Hokies are back at it again on Saturday in Chesnut Hill against the Eagles, as Buzz Williams and his team will be looking to sweep the season series. The Hokies defeated Boston College in the first match-up by a score of 85-79 in Blacksburg.
The Hokies held an 11-point halftime lead in that game, but Boston College hung around the entire game due in large part to swingman Jordan Chatman, who finished with 30 points on 9-of-11 three-point field goals. The home team found a way to get it done late, but with Boston College closing what was once a 17-point lead down to one with less that two minutes to play, the Hokies will look to dispatch of the 9-19 Eagles a bit more easily on Saturday afternoon.
Players to Watch:
Boston College: G Ky Bowman
Averaging 19.2 points per game on the season, which leads the team. Scored 21 points in his last game, a 104-72 loss to Florida State.
Virginia Tech: G/F Justin Bibbs
Averaging 11.5 points per game on 7-of-12 shooting from three over his last two games.
Prediction
Virginia Tech, despite the rabid three point shooting of Jordan Chatman in the first match-up, had the Eagles down by double-digits for most of the contest in late January. Some defensive lapses, coupled by timely shooting by the core Eagles players, made the game much closer that it should have been. The Hokies are playing arguably their best basketball of the season over the last five games, and after three days of rest, should easily beat Boston College on Saturday afternoon.
I don't give score predictions in college basketball because they are pretty pointless, but the Hokies should win this one in Chesnut Hill by 10+.
Where to Watch:
Saturday's game will be shown on regional television networks, as well as on ACC Network Extra online. Tip-off is slated for 4 PM ET.
This article was originally published at http://FightingGobbler.com. If you are interested in sharing your website's content with SCACCHoops.com, Contact Us.