Virginia Tech once again embarks on a two game road trip in the ACC where they will play the Clemson Tigers and then will travel to Chapel Hill to face the North Carolina Tar Heels. Tech is 1-2 on the road this season but haven't won a in-conference road game this season.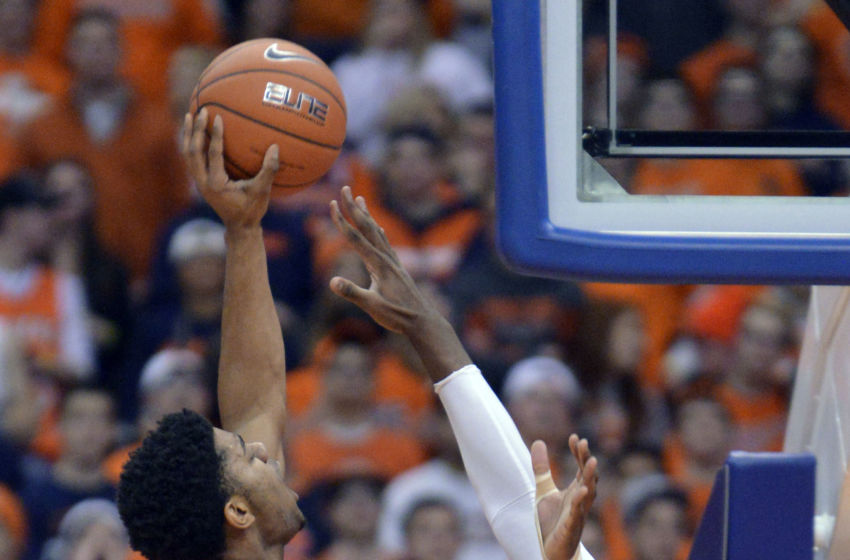 Tech lost their first road game of the season to N.C. State in a routing by the Wolfpack who dominated the game from start to finish against the Hokies. What ultimately hurt Tech in the matchup against the Wolfpack was that Khadim Sy was ruled out right before opening tip due him rolling his ankle during shootaround.
The Hokies went on to face the Seminoles and as the game started out mostly in Tech's favor, Florida State managed to pull away to defeat then ranked No. 21 Virginia Tech, 93-78. The loss to FSU knocked the Hokies out of the AP Top 25 but a win against Syracuse and Georgia Tech has given the Hokies a .500 record in ACC play.
Virginia Tech plays four of the next five games on the road with a home game in the middle of the road trip. Tech will play on the road against Clemson (tonight) and North Carolina to then return back to Blacksburg as they will face Boston College but hit the road to face Virginia and Miami. The only team with a losing record in the five games is Boson College who is 9-11 and 2-5 in the ACC.
Here is what the Hokies have for their last 12 games of the season.
FIRST SIX:
1/22 at Clemson (11-7, 1-5)
1/26 at No. 9 UNC (18-3, 6-1)
1/29 vs. Boston College (9-11, 2-5)
2/1 at No. 16 UVA (15-3, 5-2)
2/8 at Miami (12-6, 2-4)
2/12 vs. No. 16 UVA
LAST SIX:
2/14 at Pitt (12-7, 1-5)
2/18 at No. 12 Louisville (16-4, 4-3)
2/21 vs Clemson
2/25 at Boston College
2/27 vs Miami
3/4 vs Wake Forest (12-7, 3-4)
Although Tech seemed confident heading into their game against Clemson, they will need to stay focused and try to take advantage of the Tigers defensive struggles. This is a game that should favor the Tech when it comes to moving the ball to find open guys on the perimeter and inside. Defensively the Tigers allowed Virginia to shoot 58 percent with most of those made buckets coming from open shots from good ball movement.
Clemson has fallen to four ranked teams during its current five-game skid, including a 32-point pounding against Louisville in their last game. The undersized Tigers were outscored 42-22 in the paint and were outrebounded by 20 by the Cardinals.
That should favor Tech as they have two big glass cleaners in Zach LeDay and Chris Clarke. In Wednesday's one-point win against Georgia Tech, Clarke posted 11 points and 11 rebounds, while LeDay had 17 and five boards. If either LeDay or Clarke are playing to their top potential, then the Hokies should walk away with a easy win.
Although this game should favor Buzz Williams and his Hokies squad, their is one guy that he should tell his guys to focus on and this is Jaron Blossomgame. The senior guard is averaging a team-high 17.9 points, has scored at least 10 in every game but one – and that was a nine-point effort – and has shot at least 50 percent from the field in six straight outings.
Score prediction: Hokies earn their first road win in the ACC with a 88-73 victory over the Tigers.
This article was originally published at http://FightingGobbler.com. If you are interested in sharing your website's content with SCACCHoops.com, Contact Us.