The NCAAGameSim.com Tournament continues with the Round of 32.
#8 Providence 77, #1 Kansas 64
Kansas is the first 1 seed to lose as the Jayhawks lose 77-64 to Providence. Providence led by 7 at half and increased the lead to 14 at 45-31. Kansas fought back and made it 54-51 Providence when Ochai Agbaji scored with 9 minutes remaining. At that point, Ed Cooley called a timeout and settled things. A quick 7-0 run by the Friars allowed them to gain control and never look back.
Providence

Kansas

#4 Wisconsin 70, #5 Ohio State 54
Brad Davison led all scores with 16 points and led Wisconsin to a 70-54 win over Ohio State. Wisconsin led the Buckeyes 27-22 after a low scoring first half. The difference came in the second half when Wisconsin was more effective grabbing offensive rebounds, forcing turnovers, and making the three point shot. Those 3 factors allowed Wisconsin to outscore Ohio State 43-32 and advance to the Sweet 16.
Wisconsin

Ohio State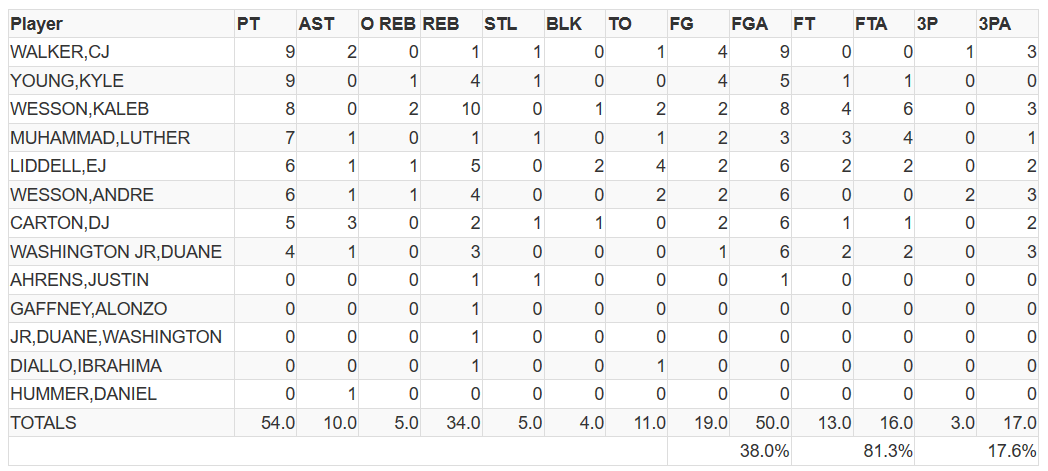 #11 Wichita State 77, #3 Michigan State 76
The Wichita State run continues to the Sweet 16 with a 77-76 win over the MIchigan State Spartans. Michigan State jumped out to an early 8-4 lead, but that was their largest lead of the game. The first half saw the team exchange baskets, and the half ended with Wichita State claiming a 34-33 lead.
The first 8 minutes of the second half was more of the same before Wichita State went a 9-2 run to take a 67-60 lead with 6 minutes remaining. Michigan State answered with their own 10-1 run capped off by a Cassius Winston assist to Xavier Tillman for a dunk.
In the final minute, a Cassius Winston basket gave Michigan State a 74-73 lead, Trey Wade had the answer with a basket of his own to give Wichita State back the lead. After a miss for Tillman, Wichita State got a basket from Jamie Echenique to take a 77-74 lead with 13.2 seconds remaining. On Michigan State's final possession, it appeared the Spartans had tied the game up on a Rocket Watts 3 pointer. After further review, it was ruled Watts had his foot on the line and the basket was changed to a 2 giving Wichita State the 77-76 victory.
Wichita State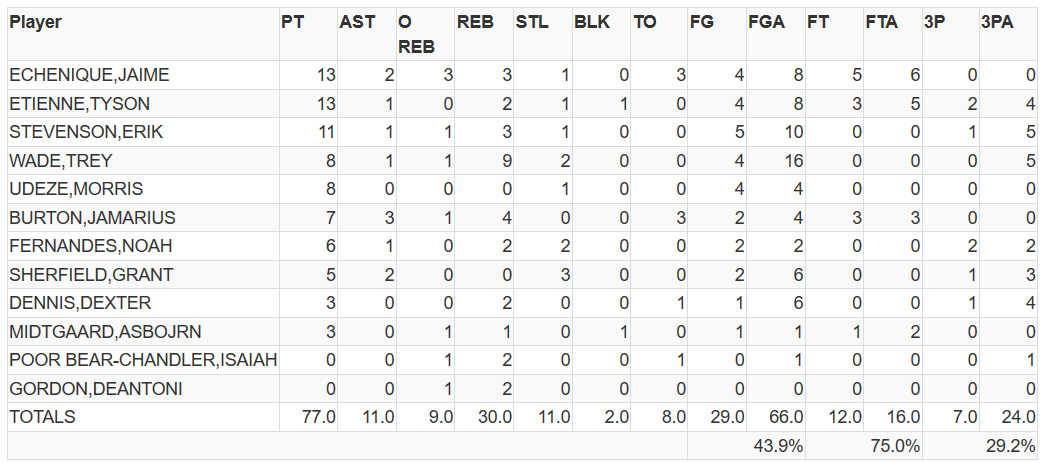 Michigan State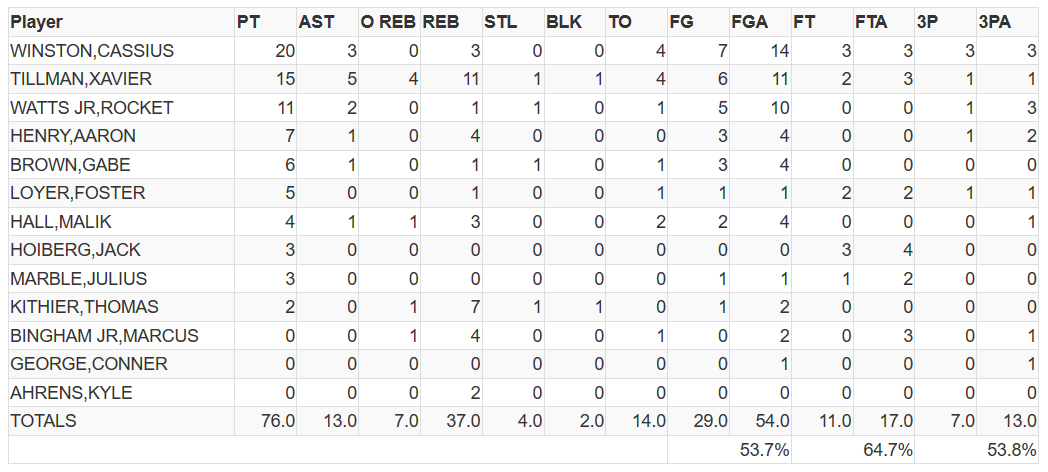 #7 Arizona 75, #2 Creighton 66
Arizona's 75-66 win over 2 seed Creighton means none of the top 3 seeds in the South Region advance to the Sweet 16.
In one of the more wild game logs of the tournament thus far, Creighton led by as much as 15 points when they took a 42-27 lead into halftime. From that point onward it was a different game, as Arizona outscored the Blue Jays 48-24.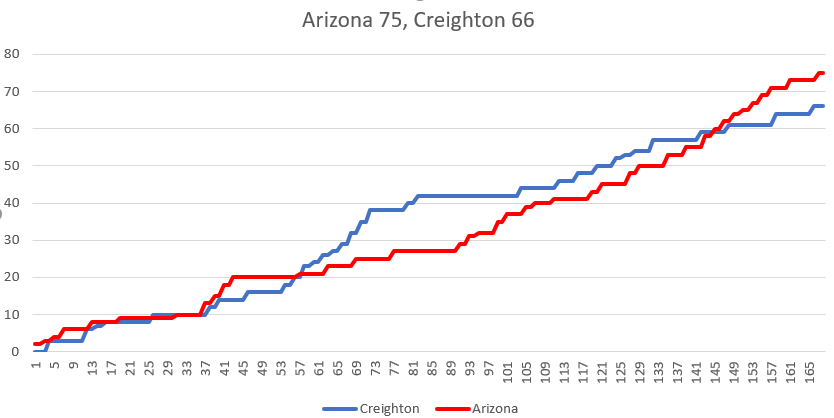 Despite turning it over on greater than 20% of their possessions, Arizona shot the ball more effectively and grabbed 35% of their own misses giving the Wildcats 12 more shot attempts for the game.
Arizona

Creighton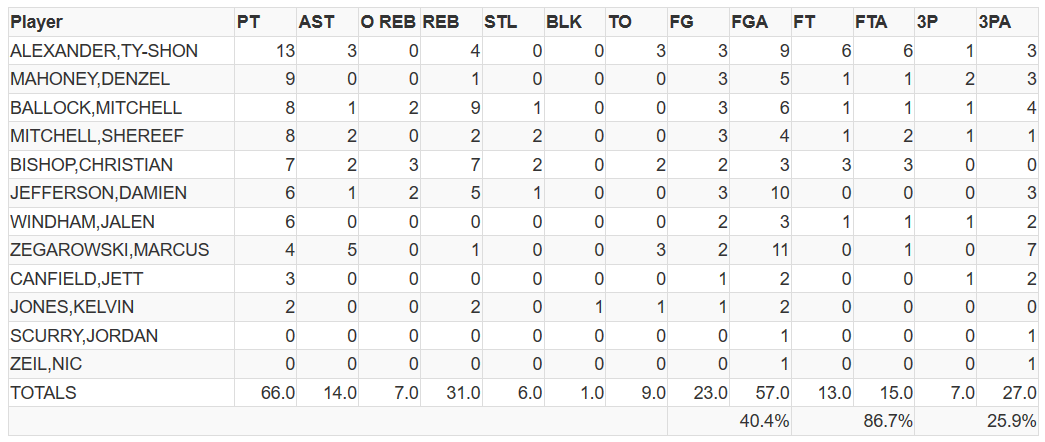 NCAAGameSim.com Tournament Updates