To say that last year was an adventure for Maryland might be a bit of an understatement. The Terrapins went 4-2 in the first half of the season, yet finished with a 4-8 record overall. Wins over Wake Forest and Virginia were cancelled out by losses to Connecticut at home and on the road against Boston College. Of course, much of the second half slump can be attributed to having every quarterback on the roster get injured for the remainder of the season by the eighth game. The Terps will be looking to make a splash in their farewell tour of the ACC with a manageable schedule and a healthy roster.
Offense
Stefon Diggs. Stefon Diggs. Stefon Diggs.
Okay, that is obviously a bit overexaggerated, but he was without a doubt the bright spot for a Maryland offense that finished 109th in the country in scoring offense last season. Luckily for Randy Edsall and Co., help appears to be on the way. First off, one would assume that the quarterbacks will not have such rotten luck with injuries. Senior C.J. Brown and junior transfer Ricardo Young appear to be the frontrunners to take over the offense. Both are dual-threats, which should help ease the loss of running back Wes Brown for the year due to suspension. Brown did not play a snap last year due to a torn ACL, while Young followed offensive coordinator Mike Locksley from New Mexico.
The loss of Brown is a huge one, as he started to come on late in his freshman season to finish with 382 yards and a pair of touchdowns. Sophomores Brandon Ross and Albert Reid look to benefit the most from Brown's absence this season. Ross led the team with 390 yards last season and Reid saw some time with 36 carries. Needless to say, their production will need to go up a significant amount this season. At receiver, the outlook is much brighter. Stefon Diggs had an electrifying freshman season with 54 receptions for 848 yards and six touchdowns. Those numbers should rise some this season with steady quarterback play. This time around, Diggs should have some help through the air with the arrival of highly touted junior college receiver Deon Long. Like Young, Long followed Locksley from New Mexico to College Park. Tyrek Cheeseboro, Nigel King, and freshman Taivon Jacobs look to be the secondary options through the air. On the offensive line, Maryland returns a solid combination of talent and experience. Tackles Nick Klemm and Mike Madaras, along with guard De'Onte Arnett, are the headliners of this group.
Defense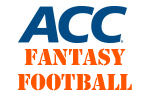 While not necessarily frightening anyone, the Terrapins' defense did keep them in several games last year. Maryland finished 57 in the country in scoring defense and third in the conference in total defense. Not bad for a unit that was not given much rest in games with a three-and-out offense.
The Terps lost a few key players on defense, particularly defense lineman Joe Vellano, but have some talent returning. The defensive line will be somewhat of an unknown with two juniors and a sophomore expected to start in the 3-4 defense. If any one of Quinton Jefferson, Keith Bowers, or Darius Kilgo can emerge, defensive coordinator Brian Stewart will be pleasantly surprised. The linebacking corps has much more experience, with two seniors and two juniors patrolling the area. Juniors L.A. Goree and Cole Farrand saw the most time last season, with 46 and 78 tackles respectively. There is some depth here, with Yannick Cudjoe-Virgil and Abner Logan able to fill in if needed. The defensive backfield may be the strongest unit on this side of the ball. Senior cornerback Dexter McDougle is the standout of the group, finishing with 71 tackles and 5 pass deflections last season. One major area of improvement for this unit as whole would be forcing turnovers, as none of the projected starting defensive backs had an interception last year.
Special Teams
The kicking game was a bit of a rollercoaster ride last season with true freshmen starting at both kicker and punter. Kicker Brad Craddock finished 10 of 16, including a heartbreaking miss on a short kick to beat NC State. Punter Nathan Renfro had a little better debut season, averaging 39.7 yards per punt, but only downing 15 inside the 20 yard line. The return game is in capable hands with Diggs and, presumably, Long handling those duties.
Schedule
As stated earlier, the schedule for Maryland's last season in the ACC is rather reasonable. The Terps will likely be favored in three of the four non-conference games. Florida International and Old Dominion at home and then a trip to Connecticut precede a home matchup with West Virginia. In conference play, the Terrapins get Virginia, Clemson, Syracuse, and Boston College at home and make trips to Florida State, Wake Forest, Virginia Tech, and NC State.
Prediction
Even after losing Wes Brown for the season and some talent on defense, I expect Maryland to take a step forward this season. Randy Edsall is a good coach who has come into a tough situation. He has brought in some high-level talent, although depth remains a concern. The schedule sets up nicely for Maryland to enter conference play at 3-1. I think the Terps will win two out of the three games against Virginia, Syracuse, and Boston College. The road games are tough, with only Wake Forest and NC State looking like winnable road games. Overall, I think Maryland finishes 5-7, but could certainly see them winning 7 games if they improve their luck from 2012.
More Previews