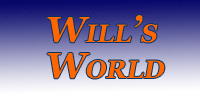 Just like all of you, I was shocked to see Liberty going to Charlottesville and beat Virginia. I knew things were going to be a little rough for the Cavs this year, but I didn't expect a lost to Liberty. I guess I shouldn't be all that shocked, since just a few days prior, Radford nearly beat Virginia in a similar type of game, but Virginia somehow found a way to pull it out. I guess the Cavs used up all of their luck in that game, and the prior one against South Florida. What I will say is that I thought Leitao should have used his bigger guys a little more, in particular Tunji Soroye. Soroye isn't going to put the ball in the basket much, but I thought he should have played for his defensive presence. He can pull down some rebounds, and can alter or block shots.
And while things are looking down, and people are calling for Dave Leitao's head, I'm going to go the other way and say everyone needs to calm down and realize that things are looking better in the future. The best players on this team are still young and fairly inexperienced. The top three scorers on this team are a true freshman, a redshirt freshman, and a sophomore.
The true freshman, Sylven Landesberg, is the leading scorer on this team, and is a huge boost for the offense. So far, he's averaging 22 points and six rebounds, and is shooting 56 percent from the field. Not bad stats for someone who just months ago was in high school putting up these kinds of numbers.
The redshirt freshman, Sammy Zeglinski, has done a great job of running the point. He's averaging 14 points, four rebounds, and four assists, and has done a solid job of replacing Sean Singletary. He briefly played last year with Singletary, but an injury early on in the season cost him pretty much the whole season.
The sophomore, Mike Scott, is personally my favorite player on the team. He's averaging a double-double early on, averaging 12.5 points, and 11.5 rebounds, while shooting 61 percent from the field. I don't think I've seen a guy with his kind of game for the Cavs since Travis Watson back at the beginning of the decade.
And the talent is getting better. Leitao has two recruits signed for next season. Tristan Spurlock, who is ranked 82nd in the Rivals 150 for the class of 2009. He will play the small forward position for the Cavs next year, and will be a great addition. And it wouldn't surprise me if he came in and started next year, just like Sylven Landesberg right now. The other commit is a teammate of Spurlock's on the AAU circuit, Jontel Evans. He will probably come in and back up Zeglinski. Evans is known as a very good defensive player, and that is something Virginia needs.
I hope my fellow Cavs fans can whether the storm this season. It doesn't look good right now, but I think the future is looking really good for this team. Like I said before, Leitao is bringing in some good talent, and they are getting some very good contributions from these younger players, and I think the idea of getting rid of Leitao is a little far fetched right now.
For the record, I will be attending the Virginia-Minnesota game up here in Minneapolis Tuesday night, and I will talk all about it next time in Will's World.