If you are a genuine hoops fan who goes as far as to bet on basketball with Bitcoins, you probably have your pick when it comes to basketball legends. However, even if you aren't the biggest fan, a few famous basketball figures deserve global recognition because of their influence in the sport.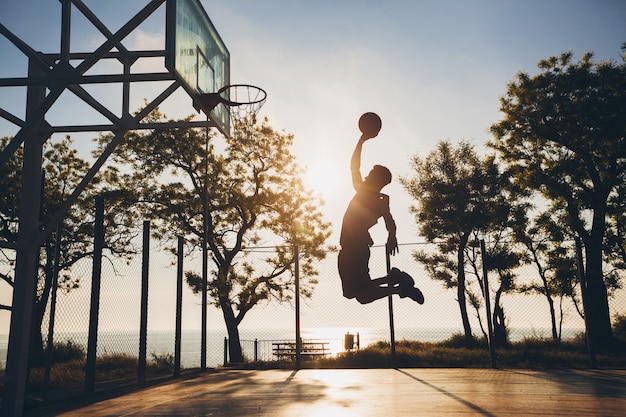 Read on to discover which three players will stand the test of time when it c
Michael Jordan
It's hard to find a person who hasn't heard of Michael Jordan — whether or not they're a basketball fan. After all, he had to do some great things to deserve a spot in the Hall of Fame.
Jordan was unstoppable on the court — his speed, agility, strength, and forever famous Airness helped him become both an NBA Champion and a Finals MVP six times. He also got in the All-Star and All-NBA selections more than a dozen times and won numerous other awards.
Although he's most famous due to his majestic basketball talent, Michael Jordan pursued success in other spheres too. He inspired Nike to create special basketball shoes that marked the beginning of the Air Jordan brand.
What's more, in 1996, Jordan agreed to appear in the Space Jam movie with the world's most loved cartoon character, Bugs Bunny and won the hearts of children and adults worldwide. And, for those of you who aren't aware of Michael Jordan's spectacular career, you can watch the 2020 documentary and learn his whole story, especially his final season with the Bulls.
Kobe Bryant
Kobe Bryant, also known as The Black Mamba, was one of the greatest NBA players. He got his nickname because his performance on the court was considered as dangerous as one of the world's deadliest snakes.
Right after high school, Kobe followed his dream of becoming a basketball player, skipping college and going straight for the top. Kobe only played for one team from the start to the end of his career — the Lakers.
During 20 exciting years on the court, this fearless player appeared in the All-Star team 18 times and won five championships, to mention but a few of his awards. Yet, his physical strength wasn't his best quality whatsoever. The key characteristic that made The Mamba so dangerous was his sharp focus that helped the Lakers prevail over many opponents in countless matches.
One of many moments when Kobe's professionalism became world-known was when he popped his Achilles tendon. The incident happened a few minutes before the end of a game when he had two free throws. He went for both free throws before leaving the court due to the injury and brought his team two extremely important points, leading to a win.
He stepped down from professional basketball in 2016 with the famous words "Mamba out", and the Lakers retired both his jersey numbers. Sadly, the life of this basketball legend ended in 2020 when both he and his daughter died in a tragic helicopter crash.
LeBron James
Unlike Kobe, who remained loyal to a single club throughout his entire career, LeBron James became famous for winning the championship with three different teams. Based on these achievements alone, one can say that LeBron exceeds expectations no matter the circumstances and indeed deserves to be one of the greatest players of all time.
What is more, The Chosen One, as he's been called from the young age of 18, opened a school in his hometown for students coming from poor or broken homes and promised every graduate of his school a full follow-up scholarship. More importantly, he regularly fights discrimination against African-Americans.
If we take into account everything LeBron has accomplished so far, and then add to it the fact that we'll watch this basketball wunderkind conquer the courts for a few more years, it goes without saying that he may as well break all the records ever set.
omes to basketball fame.