When COVID swept across the U.S., sports were among the hardest hit. Not only scheduled games, but training camps and routine drills had to be postponed, if not canceled, to mitigate the disease's spread. The withdrawal of three prominent teams—Duke, Virginia, and Kansas—from the tourney due to positive cases is evidence that the pandemic's grip on sports has barely loosened.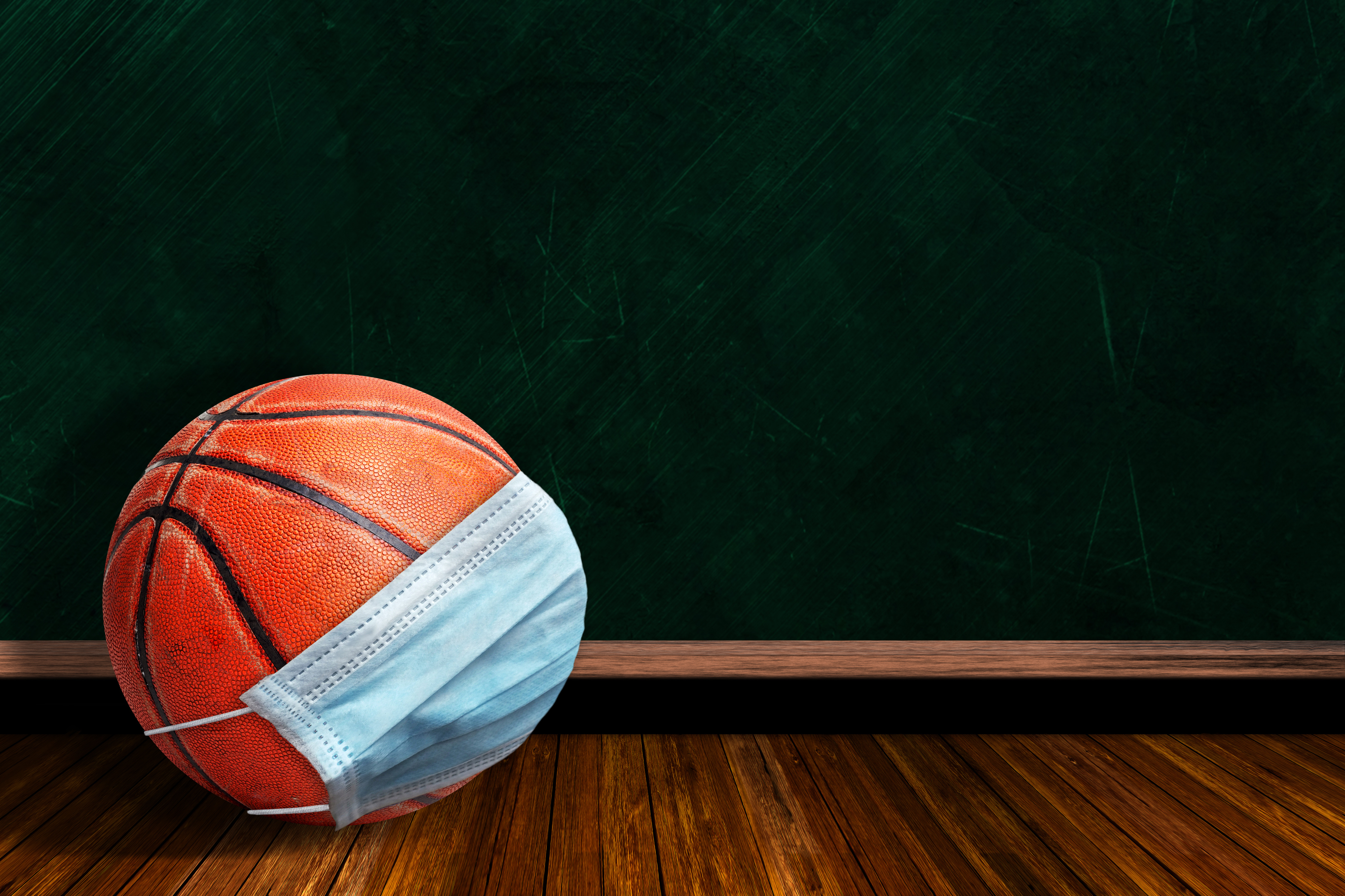 This year's March Madness is over, but next year will be more uncertain. The COVID virus is still out there, adding more people as statistics, as officials and coaches admit that they're in unchartered waters. Still, the ACC—and to an extent, its players—does whatever it can to hold matches while practicing safety measures. No one said it would be easy though.
Playing Basketball Online
In the opening months of the pandemic, many athletes found themselves without a scheduled game or practice. While they need to take rest days, being inactive for too long can make them lose their edge. They work around this by developing their regimens using their gym equipment or whatever passes for one lying around at home.
Of course, they miss playing the game, especially basketball players. Nothing beats the adrenaline rush that comes with going on the offense, setting up a desperate defense, and shooting the buzzer-beater. In this case, they go for the next best thing: breaking out the console or computer to play a game or two. There are a plethora of free basketball games that they can choose from.
Some athletes even broadcast their gameplay on streaming sites for fans to watch. As games during the pandemic no longer allow a live audience, these streams are pure entertainment to them.
Thrice-a-Week Testing
When sporting events were allowed in a limited capacity, officials enacted protocols to reduce the disease's spread. The ACC considers basketball a sport with a high risk of transmission along with football, volleyball, and soccer.
As with such a risk, the ACC requires players and other people often in close contact with them to undergo testing three times a week. The first test should be a polymerase chain reaction (PCR) test within three days of the team's first game of the week. The following two tests can either be a PCR or rapid antigen test.
According to medical experts, PCR is the more accurate test as it tries to find the virus' genetic material in the sample. However, they also said PCR must be done, at least, eight days after potential exposure to return a more accurate result. It's why COVID testing usually employs both tests, with rapid antigen tests producing results usually within 24 hours.
Any athlete or staff flagged by contact tracing must undergo a 14-day quarantine before returning to work. Anyone who tested positive must be isolated for ten days, plus one day after the symptoms subside. Only the team's medical staff can clear an athlete or staff for playing, as granted autonomous authority by NCAA Bylaw 3.2.4.19.
Bubble Tournament
This year's tournament has been a first for the ACC and for the NCAA at large. Instead of holding games in various host locations around the U.S., they decided to keep the tournament in one venue, the city of Indianapolis, in what's called a 'bubble' tournament.
Prior to the three teams' pullout, the city would play host to 67 games spread across 6 stadiums. The 68 participating teams were housed in 6 hotels under isolation, a logistical challenge for the organizers. But, they know that holding the tournament as they've always done isn't just an option with COVID still running rampant.
The Indiana Convention Center just across the hotels housing the teams was the sole training venue. With a total area of 566,000 square feet, it had more than enough space to host pre-game drills and other activities. The city's skywalk network was the only way for athletes to get around Indianapolis, with charter buses ferrying teams to and from the stadiums.
How well did the bubble work? In a post-March Madness report by The Indianapolis Star, only 15 out of nearly 30,000 tests performed on athletes were positive. However, it also reported the deaths of two people in the tournament's last week.
Final Thoughts
This year's ACC basketball season is scheduled for November, with practices as early as October. Given how COVID ebbs and flows throughout the year, how the situation will look when it starts is still anyone's guess. The ACC's COVID guidelines will most likely remain in place for the rest of the year, as they're its best bet in ensuring the safety of hundreds of athletes under its wing.