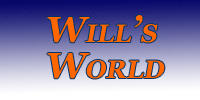 If you're a Virginia football fan, you have to be questioning the direction of the program right now. The current head coach, Mike London, is 23-38 overall, and just 11-29 in conference play, and has once finished above fifth in the Coastal Division (2010). Yet, his job is safe, and it continues to be safe, as athletic director Craig Littlepage has given London praise for the job he has done. Not because of the wins and losses, but because of other factors, like "doing things the right way" or "being a good teacher" and things like that.
While those are good, winning games should be far more important. Why? Because if you win, fans will show up, which people are doing less and less. This year, the win over Kent State had the lowest attendance in 25 years, and because of the futility, attendance will continue to drop in 2015. I know a lot of programs would love to have 33,000 people in their stadium, but that's basically playing in a half empty stadium. Could it be possible that there will be a lot of pics of a half empty (or less) Scott Stadium floating around Twitter in 2015? It's definitely possible, especially when they play William & Mary next year. The attendance may dip below 30,000 for a game like that. And if they don't go to a bowl next year, is Mike London's job safe? If so, expect Virginia football to be the new Miami football in terms of attendance in 2016 and beyond until Mike London is no longer UVA's coach.
What Craig Littlepage is doing is alienating the fan base he can ill afford to do that to-the football fans. Football is the cash cow of most every FBS football school, and when no one shows up to the games, or refuses to donate to the school because they don't like the head coach, then the money isn't going to be there. Littlepage said to the Charlottesville Daily Progress that he didn't know how he was going to fix the attendance issue, but added that "winning will help." People aren't going to just show up and spend a lot of their hard money to watch a bad product. Virginia has some talent, especially on defense, but London has not been able to coach this team up to the level they should be. They were a much better team on paper than the 5-7 team that was on the field this year.
London has a lot of shortcomings as a coach. His biggest issue among fans is time management, and it has been, well, not timely. Remember the 2012 Virginia Tech game when he refused to call timeout, and let the Hokies run the clock down, ultimately kicking the game winning field goal that sent the Hokies to a bowl game? That one has stung Cavs fans more than any other example I can give. Virginia could have had roughly a minute to go back down the field and tie it, or win it.
He hasn't had a lot of successful offensive teams in his tenure, and his choice of offensive coordinators hasn't exactly worked out. Sure, Bill Lazor is in the NFL now, but people got tired of his playcalling rather quickly. And can I even mention the name Steve Fairchild without Virginia fans' blood boiling? Remember the Jim Reid era on defense? That was pretty brutal too, especially at the end. At least Jon Tenuta has worked out for the most part on the defensive side of the ball.
But the futility isn't just the last couple of years. This has gone on for quite a while. After Al Groh had a streak of going to four straight bowls from 2002-2005, Virginia has gone to just two bowl games (2007, 2011). Why is that? Virginia has had some pretty good defenses over that time. They've run the ball fairly well over that time. It's been the inept quarterback play that has really killed the team. Allow me to give you some of these blasts from Virginia's past that people would like to forget: Christian Olsen, Kevin McCabe, Peter Lalich, Marc Verica, Ross Metheny, Philip Sims, and David Watford. These are some of the names of Virginia quarterbacks past who have come and gone from Charlottesville, leaving nothing for Cavs fans to remember other than, "Wow. I forgot all about that guy. Thanks for bringing up that nightmare, Will." I'm happy to oblige by the way. :)
To continue the theme of the bad quarterbacking position, here are the average season statistics for Virginia's passing game since the 2006 season: 57% completion percentage, 14 touchdowns, and 14 interceptions. In that span, the 2009 version of the Cavaliers is the only season in this span in which quarterbacks threw less than 10 interceptions (eight). The crazy part of that statistic is that there have only been three years where Virginia's quarterbacks have thrown more touchdowns than interceptions. A couple of those years were just that bad. Take the 2013 team for example, where quarterbacks threw nine touchdown passes, and 17 interceptions, or the 2008 team that threw just nine touchdowns and 20 interceptions. As you can see, there has been some pretty brutal quarterbacking.
It's not just the quarterbacking too. The receivers Virginia has put out on the field haven't been marquee names either. Remember Staton Jobe, Cary Koch,Fontel Mines and Matt Snyder? I forgot about them too until I looked up some past Virginia receiving corps. Who is the best Virginia receiver of the last decade? Kris Burd? Kevin Ogletree? It's really a tough call. I know Ogletree has had a career in the NFL, but Burd was the go to guy for a lot of mediocre at best quarterbacks during his time.
Because of things like I've mentioned above, Virginia has not won against Virginia Tech since 2003, when Virginia had guys like Matt Schaub, Ahmad Brooks, Jason Snelling, Darryl Blackstock, D'Brickashaw Ferguson, and Heath Miller roaming that field in Charlottesville. Virginia hasn't won at least a share of the ACC title since 1995, when they split it with Florida State, and hasn't won 10 games in a season since 1989, when they also shared the ACC title with Duke. I know Virginia fans are yearning for those days again. I just don't think they're going to happen under Mike London.