The 2012 season for the Syracuse Orange appeared to finally be the step back towards the good Orange teams of the late 90's and early 2000's. An 8-5 season that included a blowout win over West Virginia in the Pinstripe Bowl was a sign of a solid future for Doug Marrone and 'Cuse as they headed into the ACC. However, Marrone would head to the Buffalo Bills after the season and he, along with quarterback Ryan Nassib, leaves big shoes to fill in 2013.
Offense

Replacing Nassib is priority number one for new head coach Scott Shafer. Graduate transfer Drew Allen from Oklahoma and sophomore Terrel Hunt look like good potential replacements at the position. Allen will likely be the starter due to his experience and the urgency with which Shafer looked for a transfer for this season. If one of the two can step up, the Orange may have a chance to replicate their 476 total yards per game in 2012.

The good news for Syracuse is that there is a wealth of talent and experience back at running back. Junior Jerome Smith ran for 1,171 yards on over five yards per carry. Senior Prince-Tyson Gulley went for 830 yards with nine touchdowns. The duo will help ease the burden on whoever steps in at quarterback. Replacing Alec Lemon and Marcus Sales at receiver will be a challenge. Those two combined for 136 receptions, 1,952 yards, and 15 touchdowns in 2012. Junior Jarrod West looks to be the prime candidate to pick up the slack. West was productive as a sophomore, ending up with 43 catches and 588 yards to go with a pair of touchdowns. Upperclassmen Adrian Flemming, Chris Clark, and Jeremiah Kobena will all fight for time at the position as well.

The offensive line returns three starters, but lost the left side of the line, particularly first round pick Justin Pugh. Senior Macky MacPherson, junior Sean Hickey, and sophomore Rob Trudo are the returning starters for the Orange. Tight end Beckett Wales was productive as a junior, hauling in 35 receptions for 389 yards and a pair of touchdowns. He may see more targets this year with Lemon and Sales gone.

Defense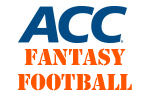 The defensive transition should be seamless, as Shafer was the defensive coordinator last season. Syracuse lost five starters, including safety Shamarko Thomas, but some talent remains on this side of the ball. Losing three defensive line starters will hurt, but returning senior defensive tackle Jay Bromley will anchor the middle. Sophomore tackle John Raymon looks to be a big-time contributor this season, as does junior end Robert Welsh.

The linebacking corps appears to be the strength of this team on defense. Senior Marquis Spruill and junior Dyshawn Davis are returning starters, and junior Cam Lynch is the leading returner in sacks with four. Spruill will be a four year starter by the end of his career. Davis had 69 tackles as a sophomore and looks like he may improve on that number this season,

For the secondary, replacing Thomas is goal number one. Junior Ritchy Desir and senior Jeremi Wilkes will look to do that at safety. At corner, look for seniors Ri'Shard Anderson and Keon Lyn along with junior Brandon Reddish and sophomore Julian Wigham to hold things down. Lyn had three interceptions last season, the leading returner in that category.

Special Teams

The kicking game has been a huge help for Syracuse in recent years, but normally dependable specialists struggled last season. Senior Ross Krautman has been very good in past years, but struggled with a 15-23 season in 2012. Junior punter Jonathan Fisher also struggled at times last year, and will be needed to perform this season. The return game appears to be an open competition, with Kobena, Desir, junior college transfer Darius Kelly, and freshman Brisly Estime all as possibilities.

Schedule

The Orange open the season with two strong tests in the no conference schedule. A season-opening neutral site game with Penn State and a road trip to Northwestern the next week will tell us how good the 'Cuse will be. The next two weeks provide a bit of a break with Wagner and Tulane at home. In conference play, home dates with Clemson (quite an introduction to the ACC), Wake Forest, Pittsburgh, and Boston College provide a few chances to pick up conference wins. Road trips to NC State, Georgia Tech, Maryland, and Florida State will be tough tests.

Prediction

With a new head coach entering a new conference, 2013 has plenty of unknowns for the Syracuse Orange. With some talent, especially on the offensive side of the ball, expect Shafer's troops to be competitive. However, the talent level on this team is subpar for the ACC and may hold this team back in their inaugural season. With a tough non-conference slate and balanced schedule within the conference, I do not foresee a bowl season. Syracuse will likely be very competitive in most games, but ultimately finish short of .500 with a 4-8 season.
More Previews