A second straight down season, and seeing the team go from a perennial bowl team to a two win outfit in 2012, cost Frank Spaziani his job. He had been on the Boston College coaching staff since 1997. In steps Steve Addazio, who revived Temple's moribund football program. Addazio was a bit of a surprising choice, but seems to have brought some optimism that hasn't been around the program in quite some time. Addazio is also the third straight head coach for Boston College whose last name has the letter Z in it, following Jeff Jagodzinski and Spaziani. What is in Addazio's favor this season is that he inherits a veteran team that returns it's stop passer, rusher, and receiver on offense, and eight of its top nine leading tacklers on defense.
Offense
The offense will be different from last year's version. Addazio loves to run the football, which his team did on nearly 68% of the time last year. This is good news for Andre Williams, the team's leading rusher. He only ran the ball 130 times last season, but did average 4.6 yards per carry. His numbers figure to jump drastically this season. David Dudeck should see an increased work load as well. But all of this can't be done successfully unless the offensive line improves. The Eagles averaged above 4.0 yards per carry three times last season, and twice the team averaged less than 1.0 yards per carry. They also allowed 36 sacks. The middle of the offensive line returns this year, but the Eagles will have to replace both tackles.
What does all of this mean for quarterback Chase Rettig? His stats will decrease some this year, but that should be for the better. A lot of the time, the team had to throw to try and catch up,and that padded his stats. But his completion percentage has risen every year, and he should do the same this year. I don't see him throwing for 3000 yards again this year, but I think about 2500 yards is a little more realistic this year. He'll still have Alex Amidon and Spiffy Evans to throw to as well, and that will help. Amidon had a breakout season in 2012, with over 1200 yards and seven touchdowns. I think those numbers will go down this year, simply because there won't be as many opportunities. But 1000 yards isn't completely out of the question.
Defense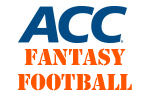 This is a major area of concern for Addazio and the coaching staff going in to year one. This was one of the worst defenses Boston College has fielded in recent memory. The defense allowed nearly 30 points per game, over 450 yards per game, and sacked opposing quarterbacks only six times, the lowest in all of the FBS. Sixty one players had more sacks than this team. The Eagles also allowed 214 yards per game on the ground, which was 113th out of 124 teams. Surprisingly, it's not the worst rushing defense in the conference (Miami was worse). The defense also allowed opposing quarterback to complete over 62% of their passes, which ranked 92nd. The good news? Pretty much the entire defense is back, so things can only get better. And new defensive coordinator Don Brown should help as well. He is a familiar name to ACC fans, as he was the defensive coordinator for Maryland for a couple of years before going to UConn for two seasons. And he has coordinated some really good defenses over the past few years. The defense should be closer to the 2011 defense than the 2012 defense.
Special Teams
If you want to find a spot where the team was consistent last year, it was here, thanks mainly to Nate Freese. He hit 18 of his 20 field goal attempts, and the two misses were above 40 yards. Freese even did some punting. He punted six times, and five of them went inside the 20. Freese is on the Groza Award watch list for the upcoming season.
Schedule
Aside from a date with USC in Los Angeles, the non conference portion of the schedule is very manageable, with games against Villanova and Army at home, and a trip to New Mexico State. In conference play, the Eagles get Wake Forest, Florida State, Virginia Tech, and NC State at home, while facing Clemson, UNC, Maryland, and Syracuse on the road.
Prediction
There will be some definite growing pains in year one of the Steve Addazio era. The transition to a more run oriented offense will take some time, and who knows how well it will work given the lack of success BC had running the ball last year. It might behoove Addazio to throw the ball a little more this year than he would normally with what's on the roster. I do think the defense will be better this year, but I don't think they will be better than the 2011 defense that allowed around 23 points per game. The Eagles will win more than the two games they won last year, but given the tough schedule, I don't think they will get to a bowl game. I think they'll win four or five games this year.