Subscribe to Premium Live Stats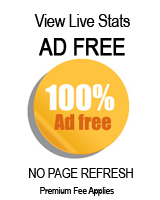 To Sign Up to use our Premium Live Stats, you must first login. Click here to login, once logged in you will return to this page. If you do not have a login, click here to create an account on SCACCHoops.com.
Our live stats offer a one of a kind view into live college sports.
Features include
View our live stats without page refresh or ads. Trust me, this is worth it even without the other features.
Basketball: In-game win probability graphed per play.
Basketball: More stats including largest lead, bench points, and more.
Basketball: Quick compare of live tempo-free stats to season stats for both teams. This is an excellent analysis tool to see how a team is over or under performing.
Payment
All of our payments are processed securely through Paypal.
1 Month Subscription - $2.99 - Expiring 10/28/2023
3 Month Subscription - $5.99 - Expiring 12/28/2023
Year Subscription - $9.99 - Expiring 9/28/2024
By clicking the payment options above you agree to the following terms:
SCACC Hoops is not responsible for refunds for any reason. In special cases, we can be contacted at webmaster@scacchoops.com to discuss a refund.
SCACC Hoops is reliant on third party services for live stats. In times where those services are not available, SCACC Hoops will not be held responsible.
SCACC Hoops will react in a reasonable manner to get the live stats services back up if for some reason if it stops working.