New head coach Steve Addazio had good success in his first year at Boston College, leading the Eagles back to a bowl game. The problem for Boston College is that they lose their Heisman finalist running back, Andre Williams. It is no simple task to replace a 2177 yard rusher as well as a three year starting quarterback in Chase Rettig. There is talent coming in at these positions for Addazio, as well as to replace key departures on the defensive side of the ball. The new regime in Chestnut Hill is in position to continue the progress made last season.
As mentioned earlier, losing Rettig under center could be tough to overcome. He was never an all-conference performer, but he was solid for three year. Florida transfer Tyler Murphy will use his last year of eligibility to guide the Eagles offense. He started six games for a poor team in the SEC, but he has experience, and will provide a run threat as well. If things go downhill with Murphy, true freshman Darius Wade looks like he could be a future star for BC down the line.
Offensive coordinator Ryan Day will likely replace Williams with a committee of backs, but sophomore Myles Willis could become the man for the job before long. As a true freshman, the bruising Willis accrued 346 yards and two touchdowns on just 60 carries. Fellow sophomore Tyler Rouse will help out after picking up 125 yards and two touchdowns in 2013. True freshmen Jonathan Hilliman and Marcus Outlow could help out early, with Hilliman in particular a highly rated recruit. The back will likely be running behind five senior linemen (including another senior Florida transfer), but the Eagles lost both starting tackles to graduation
The biggest question mark is who will be catching passes from Murphy. The leading returning receiver is junior receiver David Dudeck, with 11 catches for 84 yards. Seniors Bobby Swigert and converted quarterback Josh Bordner have one last chance to make an impact. Dudeck, sophomore Drew Barksdale, redshirt freshman Charlie Callinan, and several true freshmen will fill out the receiving corps. Juniors Michael Giacone and junior Louie Addazio will compete for the starting spot at tight end.
Defense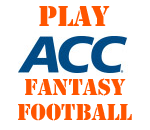 In the past, Boston College has been known for strong defenses, but last year was a step back. BC finished 92nd in total yards allowed and 77th in scoring defense. On top of that, the Eagles lose three defensive linemen and two linebackers from last season's squad, including defensive end Kasim Edebali, who racked up 9.5 sacks in 2013. While there are no standouts, the coaching staff is high on three sophomores that will see significant time. Ends Kevin Kavalec and Malachi Moore as well as tackle Truman Gutapfel should make a mark in 2014. Senior Mehdi Abdesma and junior Connor Wujciak (who started several games last year) will likely compete for the other tackle position. Consensus four star defensive end Harold Landry should see some time, and may receive some starts by the end of the season.
Defensive coordinator Don Brown lost two solid starters at linebacker in Steele Divitto and Kevin Pierre-Louis, but does return junior Steven Daniels, Daniels could be the next great BC linebacker, as he had 88 tackles as a true sophomore and will be the likely defensive captain. Seniors Josh Keyes and Sean Duggan, sophomore Matt Milano, and touted freshman Connor Strachan should make up the rest of the position's major contributors at the position.
The defensive back unit has the most experience of the three, with all four starters returning, including three seniors. Senior Manuel Asprilla and junior Bryce Jones both had two interceptions from the cornerback positions last season. Senior safeties Dominique Williams and Sean Sylvia should be a steady and potentially dynamic duo. The Eagles definitely need to improve on their 111th place finish in the country in passing defense, and with an experienced group, should do so.
Special Teams
Boston College must make up for the loss of All-American kicker/punter Nate Freese. While he should not be expected to replace Freese's perfect 20 for 20 field goals and stellar punting, junior Alex Howell will be expected to take over both duties. There is no set return situation, but David Dudeck, Bryce Jones, and Bobby Swigert are all names that have been mentioned for those duties.
Schedule
Boston College has a schedule that sets up well for a potential bowl bid again, with three very winnable non-conference games as well as a home date with USC. A trip to UMass opens the schedule, with the two other non-conference games against Maine and Colorado State at home. The Eagles host Pitt in the second game of the season and also get Clemson, Louisville, and Syracuse to come to Chestnut Hill. Away dates in the conference will take BC to NC State, Wake Forest, Virginia Tech, and Florida State. A very tough conference slate (as it is for most Atlantic Division teams) will make a repeat bowl trip tough, but manageable.
Prediction
Steve Addazio has obviously lost some huge contributors, particularly on offense, but has some ready-made replacements at those spots. A tough slate in the conference could prevent the Eagles from making a second straight bowl game, but the pieces are there. A 3-1 start would help immensely, and the Pitt, NC State, Syracuse, and Wake games will all be games that Addazio circles as their best chances to get bowl eligible. Look for the Eagles to slide in to a 6-6 record with the key newcomers making enough of a difference to continue the program's positive momentum.