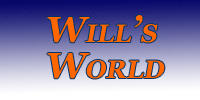 When Jeff Bzdelik was hired to coach Wake Forest in 2010, it was met with a lot of skepticism. He was leaving Colorado, a program in which he was 36-58 in three seasons as coach there, including a 10-38 record in conference play. The thinking was he was going to recapture the magic he had at Air Force, where he had won 50 games in two seasons as coach. He was also a former coach in the NBA, so the thinking was his knowledge of the NBA game would help translate to the college game some. But Wake Forest took a guy who had coached in the state of Colorado for eight years in three different stops, and brought him well over 1000 miles away from his comfort spot. And the results have been dreadful.
Since Bzdelik took over for the 2010-11 season, the Demon Deacons have lost to the following schools: Stetson, Winthrop, UNC-Wilmington, Presbyterian, Wofford, and Iona. He's 30-49 in two and a half seasons at Wake Forest. He's won seven games in the ACC in that time as well. And it's not just the performance on the court. It's the attrition off the court as well. Numerous players have transferred from the school. At some point, you have to wonder if Bzdelik is actually recruiting the right players for his system. Either that, or the players don't like the coach. It's also possible that the players are tired of the constant losing. I lean towards the last two. Constant losing breeds team turmoil, and in turn, they're least likely to listen to the coach.
If you read the message boards and places like twitter, you can tell the fans are rather displeased with the progress of the program, and they want Bzdelik out. And I don't blame them. What this program has become is what Bob Staak did to the program in the late 1980's. They were consistently near the bottom of the ACC, and the Deacs won eight ACC games in the four years Staak coached the team. The fans shouldn't have to tolerate this. I hope Ron Wellman is listening to the fans, because no program should have to settle for the bad basketball this team has played for the last three years. Do everyone in Winston-Salem a favor and get rid of Bzdelik. He's not a good coach, and he's not a good fit for your program.