It's a very rare occurance where a team finishes in third place in a three way tie for the division title, yet advances to the conference championship. But that's exactly what happened for Georgia Tech, thanks to UNC and Miami being ineligible. And they nearly won the ACC title game, falling six points short against Florida State. And in another rare feat, made a bowl game despite having a 6-7 record. They won their bowl game, beating a USC team that showed about 20% effort, and finished 7-7. This year brings continued optimism.
Offense
To a lot of people, Tevin Washington's graduation was somewhat of a blessing, because there are a lot of people that think that Vad Lee, Washington's replacement at quarterback, is actually better. Washington was able to do something a Georgia Tech quarterback hasn't been able to do in a decade: complete over 50% of his passes. Washington completed 56% last year. Lee only completed 48% of his passes last year, but also averaged over two yards per carry more than Washington.
Of course, the passing game is a secondary option under Paul Johnson. The Yellow Jackets ran the ball 81% of the time last season. Between the quarterback and the running backs used in the formation, up to four people could carry the ball on any given play, which is why this offense is so dangerous. Five different players rushed for over 500 yards last season, led by Zach Laskey with 697. He's back, along with David Sims, who is on the Doak Walker Award watch list for this season. Along with Robert Godhigh, and an offensive line that has ple nty of starting experience, the running game shouldn't skip a beat.
Defense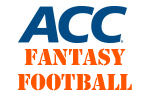 While the defense regressed a little in 2012, it should be better this year, with eight starters returning. The run defense was inconsistent last year. Some games, they looked like Florida State's rush defense. Other games, they didn't know how to tackle. With new defensive coordinator Ted Roof on staff, there will be some questions. The big question here is seeing how Jeremiah Attaochu handles moving from linebacker in last season's 3-4 scheme to defensive end under Roof's 4-3 scheme. He's on the preseason watch list for several awards, and his stats from 2012 show why. His 10 sacks were seven more than anyone else on the team. Having 10 sacks as a linebacker shows he knows how to rush the passer. If he adjust well to the defensive line, he could be in for a monster season.
With only one starter gone from the back seven, the passing game should be improved this season. Like the rush defense, the pass defense regressed some in 2012, giving up 30 more yards per game, and allowing teams to complete 60% of their passes. The good news is that the top six tacklers from last season return, and seven of the top nine, led by Isaiah Johnson and Jemea Thomas, the team's leader in interceptions with four.
Special Teams
The special teams was a bit of a weakness last season. Three kickers combined to go 11-18 on field goals, which is 61%, The kickers also missed three extra points. The punting was not good either. The team averaged 38 yards per punt last season. All of these numbers ranked in the bottom half of the NCAA.
Schedule
The Yellow Jackets will have two cucpackes on their schedule: Elon to open to season, and Alabama A&M leading in to their season finale at home against Georgia. Georgia Tech will travel to BYU in the middle of the season to face the Cougars. In the conference, Georgia Tech will face UNC, Virginia Tech (on a Thursday night), Syracuse, and Pitt at home, and will face Duke, Miami, UVA, and Clemson (on a Thursday night) on the road.
Prediction
Despite some changes at some key positions, this team will be better with the experience returning. Vad Lee should make the running game better, and should improve on his passing accuracy from last year. I think David Sims could go over 1000 yards rushing this year, with a couple of others getting at least 500-600 yards on the ground. I like the hire of Ted Roof as defensive coordinator. He took Penn State's depeleted defense and made it one of the best in the country. And he has some talent to work with here, in particular Jeremiah Attaochu. The schedule really works out in their favor as well, with some key games at home, especially Virginia Tech and the rivalry game with Georgia. I really like this team this year. They're my pick to win the Coastal Division.
More Previews